See all Profiles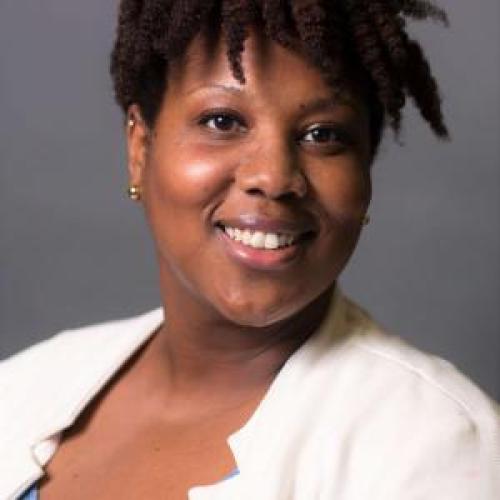 Faculty
Faculty
Shareefah N. Al Uqdah
(She/Her)
Associate Professor
Department/Office
Human Development & Psychoeducational Studies
Biography
Shareefah N. Al'Uqdah, Ph.D., has a long-standing commitment to improving the lives of individuals and families through mental health initiatives. At North Carolina Central University, she found her passion for psychology earning her bachelor's and master's degrees. Following NCCU, she attended and graduated from Howard University with a Ph.D. in Counseling psychology.  Continuing her tenure at Howard, she serves as an Associate Professor in the APA accredited Counseling Psychology program. Dr. Shareefah not only educates future psychologists, but she also conducts national and international workshops for educators, professionals, and community members on wellness, grief, substance abuse, and implicit bias. Her published research examines issues that impact urban families, urban schools, and African American Muslims.  She has received over two million dollars in grant funding to help decrease mental health disparities within underserved communities. Outside of the academy, Dr. Shareefah serves as the Founder & Chief Executive Officer of Your Neighborhood Clinic, a not-for-profit organization that provides low cost and insurance-based mental health services. As a loving wife and mother of four wonderful sons, Dr. Shareefah affectionately coined Your Neighborhood Psychologist on social media to highlight her commitment to healing every hood everywhere through mental health awareness and initiatives.
Education
Counseling Psychology
Ph.D.
Howard University
2010

Psychology
M.A.
North Carolina Central University
2004

Psychology
B.A.
North Carolina Central University
2002

Expertise
Psychology and Mental Health within Schools and Families
Dr. Al'Uqdah's research has explored the impact of community violence on parenting, parenting stress, and early childhood outcomes. She frequently presents on implicit bias and microaggressions within school systems.  
African American Muslims
Dr. Al'Uqdah presents on developing cultural competence for working with African American Muslims. 
Community and Interpersonal Violence
Exploring the role of interpsonal violence and/or community violence on family and children outcomes