See all Profiles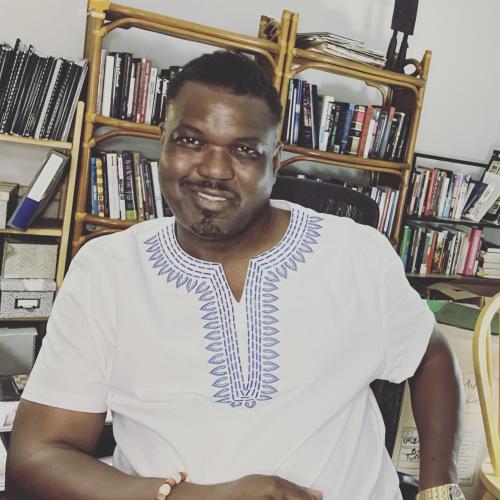 Faculty
Faculty
Scot Brown
Associate Professor
School/College
College of Arts & Sciences
Biography
Dr. Scot Brown is a leading scholar of African-American history, popular culture, and music. He is the author of Fighting for US: Maulana Karenga, The US Organization and Black Cultural Nationalism, and contributing author and editor of Discourse on Africana Studies: James Turner and Paradigms of Knowledge. 
Dr. Brown's writings have also appeared in Liner Notes, Issues in African American Music, Journal of Black Studies,  Black Scholar, Freedom North, Malcolm X: A Historical Reader, Journal of African American History, Black Los Angeles, American Studies Journal, Africana Methodology, Langston Hughes Review, and The Dayton Anthology.
Beyond academia, he has contributed to articles in major media outlets such as New York Times, Los Angeles Times, Ebony Magazine, EURweb, Fresh: Hip Hop and R& B, The Hype Magazine, Oprah Magazine and USA Today. Dr. Brown's experience -- as an independent musician, producer, and songwriter – deeply informs his research. His original compositions are featured on most digital music platforms.
Professor Brown is also completing a book project examining 1970s R&B and funk bands and has interviewed a myriad of legendary groups – including: The Ohio Players, Bootsy's Rubberband, Zapp, Heatwave, Slave Lakeside, Sun, The Isley Brothers, Faze-O, Shadow, Dazz Band, Midnight Star, Parliament/Funkadelic, Cameo, Platypus, Mtume, The Time, Aurra, Dayton, Steve Arrington's Hall of Fame and many others.
Given the breadth of his insight, Dr. Brown has frequently appeared as an expert commentator for television and radio programs on National Public Radio (Paying Tribute to Funk's Sugarfoot Bonner), Sirius/XM Radio (Joe Madison Show), BET/Centric (Being – Dionne Warwick), PBS (Black Panthers: Vanguard of the Revolution and Blackademics Television), TV One (Unsung –episodes: Heatwave, The O'Jays, The Spinners, The Ohio Players, Midnight Star, DJ Quik, Lakeside, Patrice Rushen and Mtume), VH1 (Finding the Funk) and most recently on Cinemax (Tales From the Tour Bus – episodes: James Brown and Bootsy Collins) and Euronews. He recently served on the Advisory Council for the Academy Award-winning film Judas and the Black Messiah, and will appear in the upcoming documentary series, Breaking Black on OWN/Discovery networks, executive produced by Tina Knowles-Lawson. Dr. Scot Brown is dedicated to the historical preservation, cultural exploration, and production of music with positive themes. For these reasons, he founded Dr. Scot Brown's Musikverse in 2020. Dr. Scot Brown's Musikverse blends music and scholarship to encourage education and promote thoughtful cultural analysis and discourse.