See all Profiles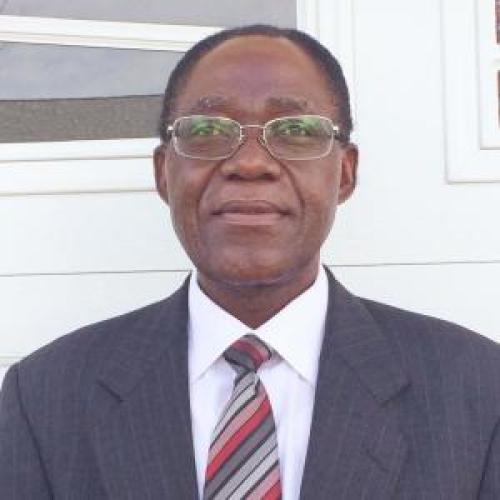 Faculty
Faculty
Philemon Oyewole, Ph.D.
(He)
Professor
Biography
       Dr. Philemon Oyewole is originally from Nigeria in West Africa. He did his undergraduate and MBA degrees in Nigeria, at the Obafemi Awolowo University (then known as University of Ife) at Ile-Ife, Oyo State, Nigeria. His B.Sc. degree was in Demography and Social Statistics, but he fell in love with marketing at the MBA level. He pursued this new-found love to the M.Phil. and Ph.D. levels both of which he did in France at the University of Aix-Marseille III. Being from an English-speaking country, he first had to do one full year of French before he could continue with his academic programs that were all taught in French. But the love for marketing was so strong in him that he applied himself to the linguistic study so well that he was fluent in reading, speaking, and writing the French language within the year, so that he can rejoin his new-found love (marketing) in class again! He finished his Ph.D. with distinction (in France they say "Trés Honorable") in 1993.  
       Upon arriving in the USA after his Ph.D., he first worked as a Consultant with the World Bank, in Washington D.C. in the African Department for four and a half years. All along, his childhood dream of one day becoming a teacher was beckoning him. He pursued that dream to Howard University in Washington D.C. when he joined its faculty in the Department of Marketing in 1995. He has been teaching here since then up till now – and "he is loving it!" He was promoted to Full Professor at Howard in 2009.
       He has had several of his papers published in scholarly academic journals including: Journal of Macro Marketing; Innovative Marketing; Journal of Global Marketing; Journal of International Consumer Marketing; Services Marketing Quarterly; Journal of Travel and Tourism Marketing; Journal of Business Ethics; Journal of International Business Disciplines; and International Journal of Services and Operations Management.
Education
Ph.D. (Marketing)
Terminal
University of Aix-Marseille III (France)
1993

Expertise
Measuring consumer satisfaction with services.
Developing scales for measuring consumer satisfaction levels.
Academics
Marketing Research
An undergraduate major core course.
Principles of Marketing
An undergraduate business core course.
Marketing Management
MBA graduate core course.
Services Marketing
An undergraduate major elective course.
Retailing
An undergraduate major elective course.
Research
Specialty
(1) International Marketing (2) Services Marketing (3) Consumer Satisfaction
Funding
Summer Research Fund, School of Business, Howard University, 2022, and 2023.