See all Profiles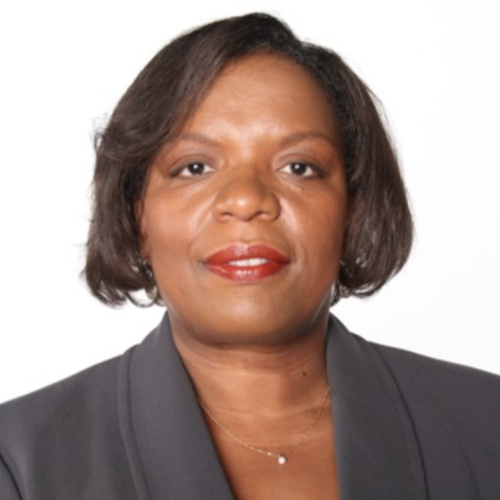 Faculty
Faculty
Marjorie Gondre-Lewis, Ph.D.
(She/Her)
Professor
Biography
Marjorie C. Gondré-Lewis, Ph.D. serves as Associate Dean (Interim) of Faculty Development, and  Chief Justice, Equity, Diversity, and Inclusion (JEDI) Officer at the Howard University College of Medicine.  In this capacity, she develops programs that promote faculty career development and advancement, and promotes a culture  that values, supports, and enhances Diversity, Equity, Inclusion through the lens of Justice in all professional relationships. 
Dr. Gondré-Lewis is a tenured Professor of Neuroscience in the Department of Anatomy at The Howard University College of Medicine. Her research is focused on developing Precision Brain Health approaches that will benefit underserved communities.
She leads the Developmental NeuroPsychoPharmacology Laboratory which investigates mechanisms of addiction as well as brain reward pathways associated with nicotine, alcohol and opioids.  The laboratory also focuses on how the impact of early life stress and toxic stress exposure influences later development of neuropsychiatric disorders and substance use disorder (SUD) involving alcohol, nicotine, opioids.  The basic science arm of the laboratory uses rodent models of impaired reward processing to test behavior, pharmacology, genetics, and biochemistry associated with affective disorders and addiction.  The Clinical Translational Research addresses health disparities that result from negative social determinants of health and ancestry-specific genetic variations not considered in treatment strategies.  These are significant barriers to achieving brain health in the African American community, and the goal is to develop personalized solutions that will promote health equity for underserved populations.  Co-morbidities such as SUD, HIV, and other chronic disorders exacerbate the impact on mental and behavioral health. The ultimate long-term goal of our research is to promote Brain Health in underserved communities with considerations for ethnicity-specific genomic variations. 
Importantly, Dr. Gondré-Lewis serves as mentor to scientists at all stages of their career and is devoted to training and nurturing the next generation of researchers locally and nationally.  
Education
B.A.
French Civilization/Chemistry
New York University
1990

M.S.
Cellular and Molecular Neuroscience
Albert Einstein College of Medicine
1998

Ph.D.
Neuroscience
Albert Einstein College of Medicine
2002

Postdoctoral Fellow

National Institute of Child Health and Human Development; NIH
2005

Accomplishments
Selected Publications:
1. 
The Opioid Epidemic: a Crisis Disproportionately Impacting Black Americans and Urban Communities. 
Gondré-Lewis MC, Abijo T, Gondré-Lewis TA.
J Racial Ethn Health Disparities. 2022 Sep 6:1-15. doi: 10.1007/s40615-022-01384-6. Online ahead of print.
PMID: 36068482 Free PMC article.
2. 
Frequency of the Dopamine Receptor D3 (rs6280) vs. Opioid Receptor µ1 (rs1799971) Polymorphic Risk Alleles in Patients with Opioid Use Disorder: A Preponderance of Dopaminergic Mechanisms? 
Gondré-Lewis MC, Elman I, Alim T, Chapman E, Settles-Reaves B, Galvao C, Gold MS, Baron D, Kazmi S, Gardner E, Gupta A, Dennen C, Blum K.
Biomedicines. 2022 Apr 7;10(4):870. doi: 10.3390/biomedicines10040870.
PMID: 35453620 Free PMC article.
3. 
Selective screening for lysosomal storage disorders in a large cohort of minorities of African descent shows high prevalence rates and novel variants. 
Limgala RP, Furtak V, Ivanova MM, Changsila E, Wilks F, Fidelia-Lambert MN, Goker-Alpan O, Gondré-Lewis MC.
JIMD Rep. 2021 Jan 27;59(1):60-68. doi: 10.1002/jmd2.12201. eCollection 2021 May.
PMID: 33977031 Free PMC article.
4. 
High Genetic Addiction Risk Score (GARS) in Chronically Prescribed Severe Chronic Opioid Probands Attending Multi-pain Clinics: an Open Clinical Pilot Trial. 
Moran M, Blum K, Ponce JV, Lott L, Gondré-Lewis MC, Badgaiyan S, Brewer R, Downs BW, Fynman P, Weingarten A, Cadet JL, Smith DE, Baron D, Thanos PK, Modestino EJ, Badgaiyan RD, Elman I, Gold MS.
Mol Neurobiol. 2021 Jul;58(7):3335-3346. doi: 10.1007/s12035-021-02312-1. Epub 2021 Mar 8.
PMID: 33683627 Free PMC article. Clinical Trial.
5. 
Pre-clinical models of reward deficiency syndrome: A behavioral octopus. 
Gondré-Lewis MC, Bassey R, Blum K.
Neurosci Biobehav Rev. 2020 Aug;115:164-188. doi: 10.1016/j.neubiorev.2020.04.021. Epub 2020 Apr 28.
PMID: 32360413 Free PMC article. Review.
6. 
Administration of a putative pro-dopamine regulator, a neuronutrient, mitigates alcohol intake in alcohol-preferring rats. 
Solanki N, Abijo T, Galvao C, Darius P, Blum K, Gondré-Lewis MC.
Behav Brain Res. 2020 May 15;385:112563. doi: 10.1016/j.bbr.2020.112563. Epub 2020 Feb 15.
PMID: 32070691 Free PMC article.
7. 
Neuropharmacological and Neurogenetic Correlates of Opioid Use Disorder (OUD) As a Function of Ethnicity: Relevance to Precision Addiction Medicine. 
Abijo T, Blum K, Gondré-Lewis MC.
Curr Neuropharmacol. 2020;18(7):578-595. doi: 10.2174/1570159X17666191118125702.
PMID: 31744450 Free PMC article. Review.
8. 
Understanding the Scientific Basis of Post-traumatic Stress Disorder (PTSD): Precision Behavioral Management Overrides Stigmatization. 
Blum K, Gondré-Lewis MC, Modestino EJ, Lott L, Baron D, Siwicki D, McLaughlin T, Howeedy A, Krengel MH, Oscar-Berman M, Thanos PK, Elman I, Hauser M, Fried L, Bowirrat A, Badgaiyan RD.
Mol Neurobiol. 2019 Nov;56(11):7836-7850. doi: 10.1007/s12035-019-1600-8. Epub 2019 May 23.
PMID: 31124077 Free PMC article. Review.
9. 
Saffron: The Golden Spice with Therapeutic Properties on Digestive Diseases. 
Ashktorab H, Soleimani A, Singh G, Amin A, Tabtabaei S, Latella G, Stein U, Akhondzadeh S, Solanki N, Gondré-Lewis MC, Habtezion A, Brim H.
Nutrients. 2019 Apr 26;11(5):943. doi: 10.3390/nu11050943.
PMID: 31027364 Free PMC article.
10. 
Is the History of Substance Abuse Correlated with Neuropsychiatric Disorders and Co-morbid HIV Infection? An Urban Population Study. 
Bassey RB, Chapman SN, Pessu M, Jayam-Trouth A, Gondré-Lewis MC.
J Neurol Neurosci. 2018;9(2):251. doi: 10.21767/2171-6625.1000251. Epub 2018 Mar 28.
PMID: 30079290 Free PMC article.
11. 
Combined early life stressors: Prenatal nicotine and maternal deprivation interact to influence affective and drug seeking behavioral phenotypes in rats. 
Bassey RB, Gondré-Lewis MC.
Behav Brain Res. 2019 Feb 1;359:814-822. doi: 10.1016/j.bbr.2018.07.022. Epub 2018 Jul 25.
PMID: 30055209 Free PMC article.
12. 
The GABAA Receptor α2 Subunit Activates a Neuronal TLR4 Signal in the Ventral Tegmental Area that Regulates Alcohol and Nicotine Abuse. 
Balan I, Warnock KT, Puche A, Gondre-Lewis MC, June H, Aurelian L.
Brain Sci. 2018 Apr 21;8(4):72. doi: 10.3390/brainsci8040072.
PMID: 29690521 Free PMC article.
13. 
Innately activated TLR4 signal in the nucleus accumbens is sustained by CRF amplification loop and regulates impulsivity. 
Balan I, Warnock KT, Puche A, Gondre-Lewis MC, Aurelian L.
Brain Behav Immun. 2018 Mar;69:139-153. doi: 10.1016/j.bbi.2017.11.008. Epub 2017 Nov 13.
PMID: 29146239 Free PMC article.
14. 
The DRD2 Taq1A A1 Allele May Magnify the Risk of Alzheimer's in Aging African-Americans. 
Blum K, Badgaiyan RD, Dunston GM, Baron D, Modestino EJ, McLaughlin T, Steinberg B, Gold MS, Gondré-Lewis MC.
Mol Neurobiol. 2018 Jul;55(7):5526-5536. doi: 10.1007/s12035-017-0758-1. Epub 2017 Sep 30.
PMID: 28965318 Free PMC article. Review.
15. 
GAD1 alternative transcripts and DNA methylation in human prefrontal cortex and hippocampus in brain development, schizophrenia. 
Tao R, Davis KN, Li C, Shin JH, Gao Y, Jaffe AE, Gondré-Lewis MC, Weinberger DR, Kleinman JE, Hyde TM.
Mol Psychiatry. 2018 Jun;23(6):1496-1505. doi: 10.1038/mp.2017.105. Epub 2017 May 9.
PMID: 28485403 Free PMC article.
16. 
Perinatal nicotine treatment induces transient increases in NACHO protein levels in the rat frontal cortex. 
Wichern F, Jensen MM, Christensen DZ, Mikkelsen JD, Gondré-Lewis MC, Thomsen MS.
Neuroscience. 2017 Mar 27;346:278-283. doi: 10.1016/j.neuroscience.2017.01.026. Epub 2017 Jan 25.
PMID: 28131622 Free PMC article.