See all Profiles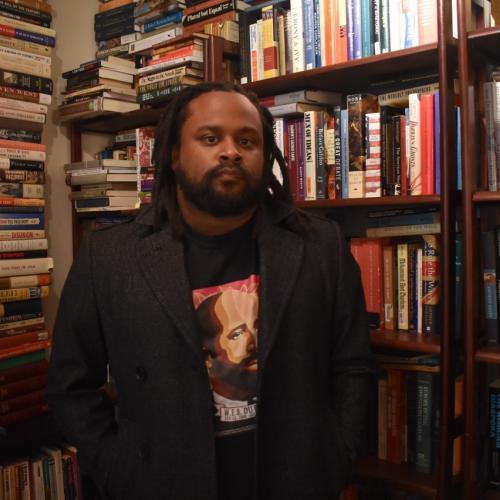 Faculty
Faculty
Joshua Myers
(he/him)
Associate Professor
School/College
College of Arts & Sciences
Biography
Joshua M. Myers is an Associate Professor of Africana Studies in the Department of Afro-American Studies at Howard University. He is the author of Of Black Study (Pluto, 2023), Cedric Robinson: The Time of the Black Radical Tradition (Polity, 2021), and We Are Worth Fighting For: A History of the Howard University Student Protest of 1989 (NYU Press, 2019), as well as the editor of A Gathering Together: Literary Journal.
His research interests include Africana intellectual histories and traditions, Africana philosophy, musics, and foodways as well as critical university studies, and disciplinarity. His work has been published in Critical Ethnic Studies Journal, Washington History, The Journal of Academic Freedom, The Journal of African American Studies,The Journal of Pan African Studies, The African Journal of Rhetoric, The Human Rights and Globalization Law Review, Downbeat, The New Inquiry, Pambazuka, Obsidian, and Burning House Press, among other literary spaces.
In addition to serving on the board of the Association for the Study of Classical African Civilizations and the editorial board of The Compass: Journal of the Association for the Study of Classical African Civilizations, he is the senior content producer at the Africa World Now Project, and served as the co-coordinator of the SNCC Legacy Project's Black Power Chronicles Oral History Project and as an organizer with Washington DC's Positive Black Folks in Action. He is currently working with SNCC Legacy Project's Digital Movement Platform.
A central thread that guides all of this work is an approach to knowledge that takes seriously that peoples of African descent possess a deep sense of reality, a thought tradition that more than merely interprets what is around us, but can transform and renew these spaces we inhabit—a world we would like to fundamentally change.
Education
African American Studies
Ph.D.
Temple University
2013