See all Profiles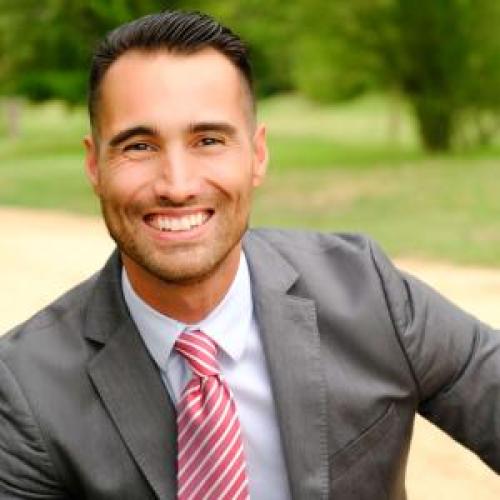 Faculty
Faculty
Jorge Burmicky
(He/Him/His )
Assistant Professor
Department/Office
Educational Leadership & Policy Studies
Biography
Dr. Jorge Burmicky is an Assistant Professor of Higher Education Leadership and Policy Studies at Howard University. One of his research lines examines the presidential leadership pipeline in higher education, with an emphasis on racially minoritized leaders at Minority-Serving Institutions (MSIs), community colleges, and broad access institutions. Another line of research explores policies and practices that support the educational outcomes of men of color, specifically the impact of men of color programs and initiatives on student success. 
Dr. Burmicky's research can be found in the Journal of College Student Development, Journal of Diversity in Higher Education, Community College Review, International Journal of Qualitative Studies in Education, Education Policy Analysis Archives, Journal of Education Human Resources, and the Journal of Women and Gender in Higher Education, among others.
Dr. Burmicky received his Ph.D. in Educational Leadership and Policy from the University of Texas at Austin (UT Austin). Prior to joining the faculty at HU, he was as an Assistant Director of Research at UT Austin's Project MALES, a mentoring and research initiative committed to advancing equitable educational outcomes for men of color. Dr. Burmicky worked as a higher education and student affairs practitioner for 12 years in the areas of admissions, residence life and housing, student activities, and diversity and community engagement. He grew up in Caracas, Venezuela and spent most of his adult life in Texas and Indiana. 
Dr. Burmicky is a faculty affiliate with NC State's Belk Center for Community College Leadership and Research and UT Austin's Project MALES. He is an active member of several professional associations, including the Association for the Study of Higher Education (ASHE), the American Educational Research Association (AERA), the American Association of Hispanics in Higher Education (AAHHE), the National Association of Student Personnel Administrators (NASPA), and the American College Personnel Association (ACPA).
Education
Educational Leadership and Policy
PhD
The University of Texas at Austin
2020

Student Affairs and Higher Education
MA
Ball State University
2011

Academics
ELPS 607: Diversity and Multiculturalism in Higher Education
ELPS 610: Financial Management in Higher Education
ELPS 608: Law in Higher Education
ELPS 620: Community Colleges and Broadly Accessible Institutions
Research
Specialty
Presidential Leadership, MSIs, Community Colleges, Men of Color