See all Profiles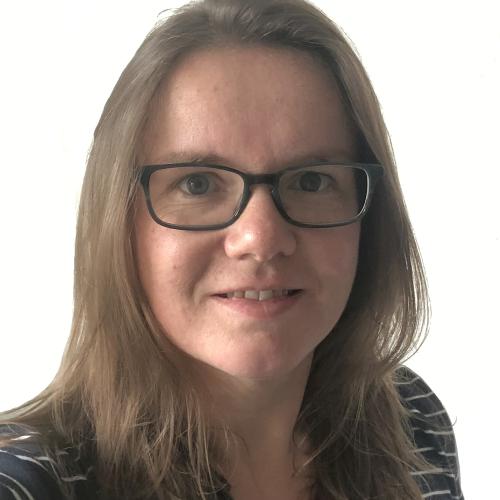 Faculty
Faculty
Janine M. Ziermann, PhD
(She / Her)
Associate Professor
Biography
I am Associate Professor (tenured) at the Department of Anatomy, Howard University College of Medicine in Washington, DC. I received my PhD in Germany studying the evolution and development of head muscles in larval amphibians. This was followed by a postdoc in the Netherlands and one in the USA to further study vertebrates.
My current research focuses on the evolution and development of the cardiopharyngeal field, a field that gives rise to head, neck, and heart musculature. For the development of muscles is the interaction with other tissues essential. Working with two different mouse models, my team and I analyze these interactions that support normal muscle development. Additionally, I aim to use the knowledge from my research to understand the pathology of congenital defects, which often affect both head and heart structures.
I won several awards, including the 'American Association of Anatomists (AAA) and the Keith and Marion Moore Young Anatomist's Publication Award' (YAPA). Furthermore, I single authored or co-authored more than 30 papers in top journals such as Nature, Biological Reviews, books, book chapters, and commentaries.
I teach human anatomy and development to students of occupational therapy, physical therapy, physician assistant, graduate in anatomy, medicine, and dentistry. I supervise a diverse group of  students at different levels of their education during independent research projects.
For more information please visit the website of JMZ-Lab: www.HeadHeartEvoDevo.com www.HeadHeartEvoDevo.com
Education
Zoology
Ph.D. (Dr. rer. nat.)
Friedrich Schiller University, Jena, Germany
2009

Biology (Major: Zoology, Minor: Ecology, Anthropology)
Dipl. Biol.
Friedrich Schiller University, Jena, Germany
2005

Academics
Human Anatomy
Learning and understanding of the human anatomy via lectures targetet to explain form and function and labs to visualize the concepts learned during lectures. 
Research
Specialty
Evolution and Development of Head and Heart Musculature in Vertebrates, including their clinical applications
Funding
HUCM - BFPSAP
COMRAD
NSF HBCU Excellence in Research
FAPESB