See all Profiles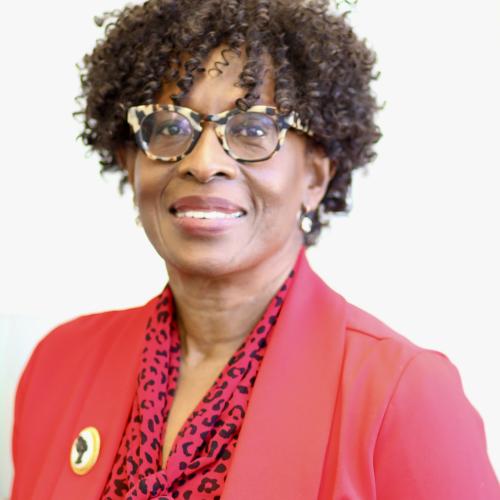 Faculty
Faculty
Ingrid Sturgis, M.A.
(She/Her/Hers)
Department Chair
Department/Office
Media, Journalism, Film & Communication
Biography
Ingrid Sturgis is Department Chair and an associate professor specializing in new media in the Department of Media, Journalism and Film in the Cathy Hughes School of Communication at Howard University. Firmly rooted in traditional as well as digital journalism, she has worked as a reporter and editor for newspapers such as the Philadelphia Inquirer, the Times-Herald Record and the Poughkeepsie Journal as well as managing editor for two magazine start-ups. She has worked online since 2001 in positions such as editor-in-chief for Essence.com, and editor for AOL's Black Voices, and more recently as a web strategist.
Consequently, digital media has become the focus of Professor Sturgis's research, which addresses the digital divide and how unrepresented groups may use social media to empower communities, which is critical for a healthy democratic society. To help further that aim, she is a co-chair of the School of Communications annual Social Media Technology Conference and Workshop. She has extensive knowledge and expertise in social media, digital media literacy, media misinformation, online education and the digital divide. She focuses on digital media and training students to use innovative storytelling techniques to serve diverse news audiences.
Professor Sturgis has been recipient of a Fulbright-Hays U.S. Speaker and Specialist fellowship. And she received an NSF subgrant for the CPATH Distributed Expertise project. Other honors include AEJMC's  Institute for Diverse Leadership fellowship and Kopenhaver Center fellowship. She has edited and authored several books, including "Are Traditional Media Dead: Can Journalism Survive in the Digital World, " "Social Media: Pedagogy and Practice." Professor Sturgis has an M.A. in journalism from N.Y.U. and a B.A. in art from City College of NY.  She is currently enrolled as a doctoral student in the Higher Education Leadership and Policy program in the School of Education.
Education
Journalism
M.A.
New York University


Art
B.A.
City College of New York


Expertise
Digital Media, Journalism, Social Media
Research
Specialty
Social Media