See all Profiles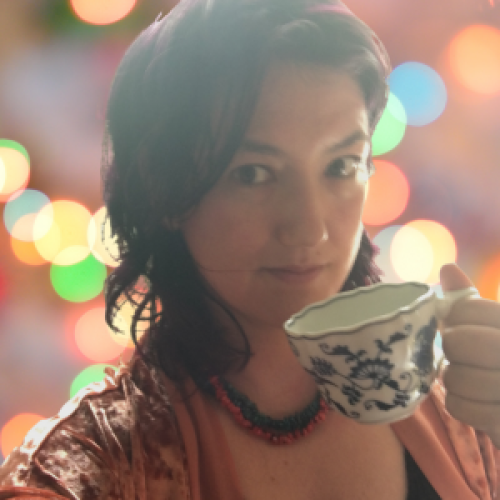 Faculty
Faculty
Emily MN Kugler
(She/They)
Assistant Professor
School/College
College of Arts & Sciences
Biography
Emily MN Kugler is an Assistant Professor in the English Department of Howard University. She earned her B.A. from Scripps Women's College and her Ph.D. in Literature from the University of California, San Diego.Her work touches on histories of enslavement, empire, literary/print networks, digital humanities, and gender studies. She has published on a range of eighteenth-century subjects from representations of the Sultana Roxelana/Hürrem Sultan to the autobiography of Olaudah Equiano. Her first book, Sway of the Ottoman Empire on English Identity in the Long Eighteenth Century, was published by Brill in 2012. She also co-edited and contributed to the edited volume Ottoman Empire And European Theatre. Vol. III: Images Of The Harem In Literature And Theatre, part of the Don Juan Archiv in Vienna's Ottomania series. Recent publications include: a pedagogical chapter on women's participation in British abolition in Robin Runia's (Xavier University of Lousiana) The Future of Feminist Eighteenth-Century Scholarship: Beyond Recovery (Routledge 2017); and a Special Issue of ABO: Interactive Journal for Women in the Arts, 1640-1830 on Camp in the 18th Century 9.1 (2019) co-edited with Dr. Ula Klein (University of Wisconsin-Osh Kosh). Current projects include: 
book project dealing with women, empire, and race, as well as digital and public humanities projects focused on British Atlantic histories of enslavement and abolition; 
an ever-expanding examination of Mary Prince's role within transatlantic abolitionist networks;  
a collaborative multi-platform project with Dr. Emily Friedman (Auburn University) on  representations of race, gender, and sexuality in tabletop and video games set in the long eighteenth century.
For more information, see her websiteTo schedule an appointment, please see her Calendly calender. 
Education
Literature
Ph.D
University of California, San Diego


Literatures in English
M.A.
University of California, San Diego


English with Honors and Asian American Studies Minor
B.A.
Scripps College


Academics
ENGL 282: Texts, Technologies and Telling Tales (Spring 2019)
Traveling from early print history to the rise of digital mediums, this class discusses how the mediums we use to read and write shape the stories we tell. Readings will include work by scholars such as Alan Liu, Donna Haraway, Lisa Nakamura, Jasbir Puar, and Tara McPherson; as well as narratives found in prose, poetry, print, film, and digital media. Projects will integrate literary analysis, mapping, textual mining, social media, and a little bit of coding.