See all Profiles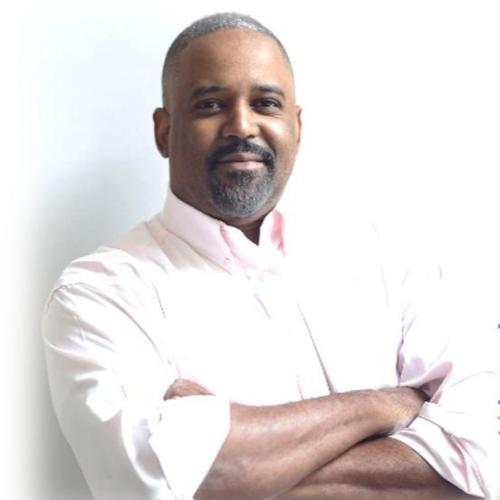 Faculty
Faculty
Delancy Bennett
Biography
Educational Background
Ph.D. Marketing
University of Massachusetts Amherst 
MBA Marketing (Brand Management)
Wake Forest University 
BA Studio Art/BA Advertising (JMC)
University of North Carolina at Chapel Hill 
Research Interests
Diversity Equity and Inclusion
Sports Marketing (Sponsorship, Endorsements, Team Branding and Rebranding)
Celebrity Endorsements
Cashless Society
Covid and Marketing Agility
Experiential Learning
Narrative Transportation and Meaning Transfer
Delancy is an award-winning researcher, author, and teacher. He is an author of Sports Marketing; A Winning Approach by Stukent and the creator of the Sports Marketing Simulation by Stukent. 
His research has been published in several top-ranking journals including Phycology and Marketing, the Journal of Consumer Marketing, Business Horizons, Marketing Letters, the Journal of Marketing Theory and Practice, and the Journal of Contemporary Issues in Advertising Research. Delancy's research focuses on the moderating effect of celebrity credibility and source persuasion on consumer affinity, information processing, and behavior in the domains of branding, advertising, and health and public policy.  To date, this research draws on both qualitative and quantitative methods. Primarily, Delancy's work incorporates ethnographic methodologies, including grounded theory analysis, in-depth interviews and photo elicitation studies for construct development, and uses positivist methods such as cross-sectional factorial experiments and survey data analysis for theory testing and scale development.
Other Related Experience
Prior to an academic career, Delancy spent several years working in industry. Delancy's past experience includes employment as the Senior Executive Marketing Manager with the Carolina Panthers where he managed multiple premier sponsor accounts including Gatorade, Chrysler Dodge Jeep, Dairy Management Inc., Blue Cross Blue Shield, Bojangles, Time Warner Cable, Outback Steakhouse, and Wendy's. He also gained experience in brand management working on the "all" and Suave brands for Unilever HPC. Delancy's duties at Unilever included brand strategy, advertising, consumer promotions, public relations, Hispanic marketing, new product introduction, brand portfolio management, and business plan formulation. Delancy has also held leadership positions in and consulted for several entrepreneurial ventures. 
Selection of Published works:
Is this real life? Is it just fantasy? The development and validation of a media-evoked fantasy scale
DHS Bennett, G Matos, NA Anaza, C Ruvalcaba, M Hamilton
Journal of Consumer Marketing 2023
DPS 2.0: on the road to a cashless society
NA Anaza, DHS Bennett, Y Andonova, E Anaza
Marketing Letters 2022
Big names and small price tags: an analysis of celebrity endorsement on consumers' perceptions of price, quality, and intent to purchase
DHS Bennett, NA Anaza, Y Andonova
Journal of Marketing Theory and Practice 2022
Minority students corporate engagement programs: Addressing the ad industry's problem with minorities
DHS Bennett, G Matos, Y Andonova, L Pindar
Journal of Education for Business 2021
Riding the subscription box wave: Understanding the landscape, challenges, and critical success factors of the subscription box industry
Y Andonova, NA Anaza, DHS Bennett
Business Horizons 2021
COVID-19: Health disparities and social determinants of health
ÉC Burton, DHS Bennett, LM Burton
International Social Work 2020
Remote Working 2.0: Balancing Work and Family During the Coronavirus Pandemic
D Bennnett, Y Andonova, N Anaza, E Burton
California Management Review 2020
Understanding bad-boy celebrity endorser effectiveness: The fantasy-based relationship, hedonic consumption, and congruency model
D Bennett, W Diamond, E Miller, J Williams
Journal of Current Issues & Research in Advertising 2020
What Is Street Cred? An Exploration of Street Credibility in the Marketplace
D Bennett, G Matos, M Hamilton, N Pendarvis
ACR North American Advances 2020
Industry Connection: An Insider's Guide to Working in Sports
D Bennett
Sports and Entertainment Review 2020
Is it expensive? The dual effect of construal level on price judgments
JK Saint Clair, ML Hamilton, OP Woodham, A Namin, DHS Bennett
Journal of Marketing Theory and Practice 2019
Allow me to (re) introduce myself: An experiential learning rebranding project within the context of professional sports
DHS Bennett, G Matos, Y Andonova
Marketing Education Review 2019
From the classroom to the boardroom: Corporate engagement programs that integrate theory and practice onsite with business executives
DHS Bennett, MA Raymond
Marketing Education Review 2017