See all Profiles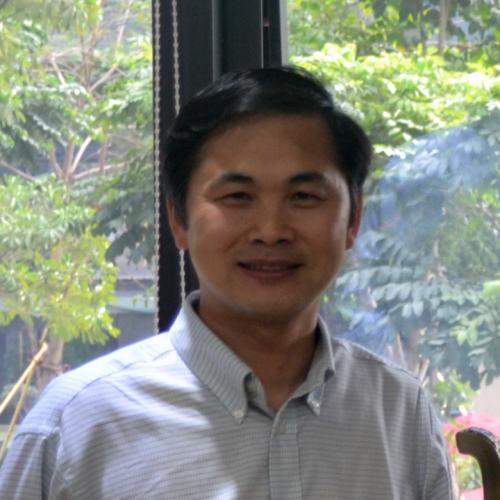 Faculty
Faculty
Xiping Zhan, Ph.D.
Research assistant professor
Biography
I am an Assistant Professor of Neuroscience at the Department of Physiology and Biophysics.  My scientific research has focused on elucidating the basic mechanisms in multisensory integration in auditory system, neurotoxicity and neurodegenerative diseases.  Specifically, we are working on striatal medium spiny and dopaminergic neurons, synaptic signaling and neuronal plasticity.  To accomplish our work, we use vitro neurophysiology and calcium imaging in mouse brain slices and iPSC derived neurons.  To test or confirm our work in vitro, we also employ in vivo neurophysiology combined with optogenetics and behavior measurements in anesthetized or awake animals.  My future research plan is fueled by my motivation of investigating the distinct, intricate and multilevel aspects of neurological diseases in mouse models and human patients.
Contact Information:
Office Location: Suite 413 Seeley G. Mudd Building
                          520 W Street, N.W.,  Washington, DC 20059
Laboratory Location: 409 - 413 Seeley G. Mudd Building 
                                  4108 Numa Adams Building
Laboratory Telephone: (202) 250 – 5236
Education
Ph.D. East China Normal University (1999)
Postdoctoral Fellow:   Fudan University (1999 - 2001)
                                   Johns Hopkins University (2001 – 2008)
                                   Georgetown University (2008 - 2009)
Research interests
Ca homeostasis modulation, dysfunction in neurodegenerative diseases
Patient specific iPSCs, cellular neurophysiology and toxicology
Multimodal sensory integration, negative sensation evaluation and tinnitus  
Funding
Hearing Heath Foundation ERG Award (2015 - 2017)
Maryland Stem Cell Fund (2018-2019)
NINDS R21 (2020-2023)
The CHARLES AND MARY LATHAM FUND (2020-2022)
Karen Toffler Charitable Trust (2022-23)
Complete list of published work
My Bibliography - NCBI (nih.gov) 
Jobs in the lab
Internship and research technician positions are available. Preferred candidates with a background in molecular biology, cell culture, histology or MATLAB are encouraged to apply.