See all Profiles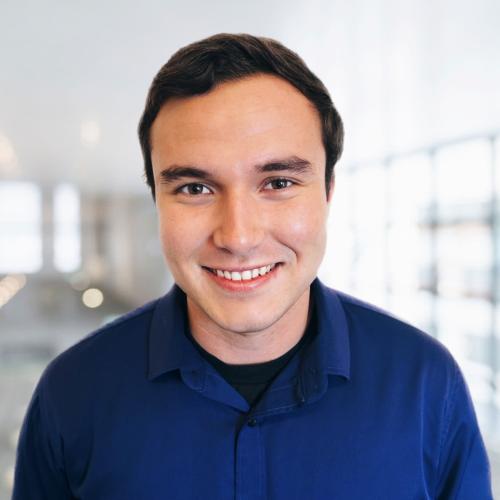 Faculty
Faculty
Thomas Rocha Ohno-Machado
Lecturer
School/College
College of Arts & Sciences
Biography
Thomas Rocha Ohno-Machado is a lecturer in the English Department at Howard University.  
Ohno-Machado graduated from the University of California, San Diego's Thurgood Marshall College with a Bachelor of Arts degree in Cognitive Science. He was the student commencement speaker at Thurgood Marshall College's graduation ceremony. 
After college, Ohno-Machado joined the Teach For America (TFA) corps and served in San Diego, California. He was a special education teacher at the San Diego Center for Children where he taught high school students and young adults. Ohno-Machado led a transitions program that aimed to teach life skills for young people with disabilities. During that time, he earned a Master of Science degree in Special Education from National University in San Diego. He also received the Teach For Innovation Award in Diversity, Equity, and Inclusion from TFA for helping lead a student-run business with his class which his students called "Fast and Furious Food Delivery." The business provided students a fun way to gain employment, mobility, and financial literacy training as well as funds for community outings. 
Ohno-Machado then earned a Master of Arts degree in English and a certificate in Disability Studies from Georgetown University. At Georgetown, Ohno-Machado worked as a graduate writing tutor. With the help of a colleague, he led writing workshops for graduate students that were first-generation graduate students, international students, English-language learners, and/or members of the military. He also worked as a youth publication fellow for 826DC, a nonprofit in the Columbia Heights neighborhood of Washington, DC, and helped publish In the Light, a ten-year anthology of K-12 student writing produced in the District. 
Before coming to Howard, Ohno-Machado taught writing at Montgomery College in Rockville, Maryland. 
Ohno-Machado has also worked as a summer writing tutor for the Warrior Scholar Project, an organization dedicated to providing veterans and active-duty service members the resources they need to succeed in higher education. 
Currently, Ohno-Machado volunteers with 826DC's After-School Writing Lab where he has the privilege of working with elementary and middle school students from DC. 
Ohno-Machado is passionate about cultivating an accessible, welcoming classroom environment for all students. He is dedicated to supporting student creativity and building cultures of care within his classes through multimodal, project-based learning. 
Ohno-Machado has called Massachusetts, California, the District of Columbia, and Connecticut home.
He loves languages–in addition to English, he speaks Portuguese and Spanish, and is continuously learning French, Italian, and Japanese.
Education
English
Master of Arts
Georgetown University
2023

Special Education
Master of Science
National University
2019

Cognitive Science
Bachelor of Arts
University of California, San Diego
2017

Academics
ENGW 102: Expository Writing and Literacy Studies
ENGW 103: Persuasive Writing and Research
ENGW 104: Writing, Literacy, and Discourse
ENGW 105: Reflective Writing Portfolio