See all Profiles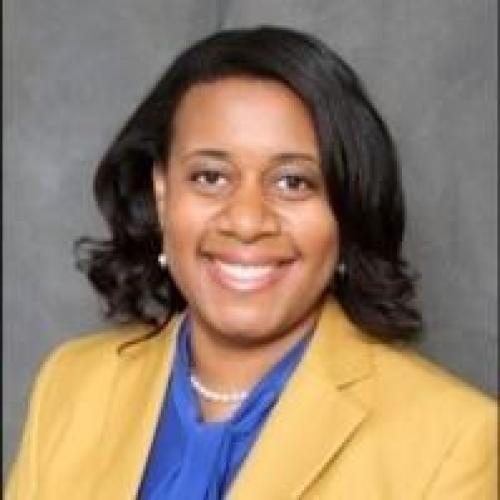 Staff
Staff
Taneika Thompson, MBA
(she/her/s)
Director of Institutional Effectiveness
Department/Office
Institutional Research and Assessment
Biography
Taneika Thompson is a collaborative higher education administrator who is skilled at developing talent and has years of proven experience in institutional research and effectiveness. Specifically, Ms. Thompson is proficient at analyzing data, identifying trends, and producing reports for data-informed decision making and evidence gathering to support assessment for compliance and continuous improvement. 
In addition to chairing the Assessment Committee, Ms. Thompson uses sustainable assessment processes and reliable data to ensure academic and administrative continuous improvement. Ms. Thompson monitors institutional effectiveness and continuously seeks opportunities to improve the University's regional and professional accreditations, program reviews, student learning outcomes assessments, and stakeholder satisfaction surveys. Ms. Thompson provides relevant, timely, and accurate findings to administrators and faculty to inform decisions regarding programmatic offerings, strategic planning, and budgeting.
Prior to joining Howard University, Ms. Thompson worked more than eleven years at the State University of New York at Brockport. Recognized for her expertise in institutional research, she accepted a range of roles with increased responsibilities including, lead programmer analyst, research analyst, and director of institutional effectiveness. 
Before starting a career in higher education, Ms. Thompson worked for twelve years in industry as a systems analyst, developer, and consultant. 
Ms. Thompson is a native of Newark, NJ who attributes her traits of persistence and dedication to her parents who emigrated from Jamaica. Ms. Thompson, an active member of Sigma Gamma Rho Sorority, Inc., is married with three children.
Education
Information Management and Technology
Bachelor
Syracuse University
1999

Business Administration
Master
St. John Fisher University
2005

Information Management
Doctor
Syracuse University
2025*

Expertise
Institutional Effectiveness
Academic Program and Administrative Unit Assessment
Business Intelligence
Data Management and Analytics
Evidence Gathering
Process Improvement 
Research and Analysis
Strategic Planning and Monitoring 
Survey Design and Development
Team Building and Staff Development
Accomplishments
Chair, Yellow Tea Rose Foundation, Inc.
Ms. Thompson serves as Chair and President of the Yellow Tea Rose Foundation which provides programs and services to the most economically and educationally marginalized citizens of Rochester, New York. In this dual role, Ms. Thompson leads strategic initiatives aligned with the mission and vision of the foundation to create a more equitable community. 
Chair, Romunda Harris Fonville Scholarship Fund (2017-2022)
Ms. Thompson was appointed the inaugural Chair of the scholarship committee, a post in which she served for five years. Ms. Thompson directed the fundraising efforts, coordination, and distribution of the scholarship. During her tenure, thirty young women were awarded nearly $18K in scholarships for higher education.