See all Profiles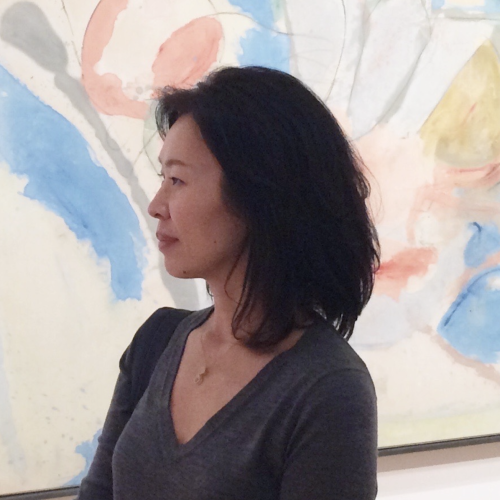 Faculty
Faculty
Sue Kim
Lead Lecturer
Department/Office
World Languages & Cultures
School/College
College of Arts & Sciences
Biography
Professor Sue Kim is a lead lecturer on the Korean language and culture. She received her Master's degree of Arts in Education at the University of Illinois at Urbana-Champaign, and graduated from Ewha Womans University, Korea, and Pratt Institute, New York. She has taught Korean to students at Howard University as well as U.S. government diplomats and senior-level military officers globally and virtually for many years. Her expertise includes immersion programs, language testing and teaching, and curriculum development. Most recently, Professor Kim lectured Korean at the Foreign Service Institute of the U.S. Department of State, Virginia, and Middlebury College, Vermont. She is a member of the National Language Service Corps (NLSC), and has also served as a selection panel for the U.S. State Department's Critical Language Scholarship Program. Her office is located in Locke Hall 360.
==============
Welcome to Korean Class!
Language is a great gift. Communication initiates between two individuals through language, but then it swells into a community, a culture, and a nation. The Korean language represents the unique cultural aspect of Korean people. When I teach Korean, I not only use grammar and theories as a learning foundation, but I devote much time to discussing the cultural background such as history, food, and family traditions. Learning the Korean language without knowing these backgrounds is nothing but memorizing knowledge.
The relationship between the U.S. and South Korea is becoming more significant in global affairs and economies. The need for experts who can comprehend the Korean language and culture is a priority at this time. Since the Korean War, it is not only the sweet taste of Korean barbeque that has grown spicier, but also the Korean spirit through language and culture. We watch films about how Korean citizens fought for their political freedom and civil rights in the 1980's. I would love to share my passion and real-world experience with you because we need a future of Korean representatives to spread appreciation for our language and culture! 
Education
M.A.
Education
University of Illinois at Urbana-Champaign
2002

B.S.

Ewha Womans University, Seoul, Korea
1993

B.F.A.

Pratt Institute, NY
1996

Expertise
Job Specialties
Language Education & Curriculum Development
Howard University, Washington, DC, since 2014
U.S. State Dept, FSI, VA, 2019 – 2022
Middlebury College, VT, 2021
DLS, VA, since 2013
U.S. DOD Air Force Immersion programs, multiple years
Immersion Programs
U.S. DOD Air Force, 3-week Military Language Training, Korea & U.S., multiple years
Middlebury College, 9-week Language Training, VT, 2021
Language Testing
U.S. DOD, Defense Language Institute, CA, multiple years
ACTFL Certified Tester
 
Qualifications and Certifications
- AAPPL Korean Testing Rater, ACTFL
- Mock OPI Training and Certified
- Clearance granted
Projects Completed & Professional Trainings
- U.S. DOD, Defense Language Institute (DLI), ILR Testing Workshops, 2014, 2017
- U.S. DOD Air Force, Immersion Programs, Korea & U.S, multiple years
- DLS Language Seminars, 2014, 2015, 2018
- U.S. Dept. of State, Critical Language Scholarship Program - CLSP, Selection Panel, 2018, 2020
- U.S. Dept. of State, Training and Professional Development Workshops, 2019, 2020, 2021, 2022
- U.S. Dept. of Education, Be Global Ready Workshop, 2018
- Howard University, Technology in Education Workshop, 2015, 2018
- Howard University, Institutional Assessment Workshop, 2016
- Howard University, Writing Across the Curriculum Seminar, 2016
- George Washington University, Border-Crossing in the East Asian Cultural Sphere Symposium, 2016, 2017
- Georgetown University, STARTALK 2018: OPI Training with Certification, 2018
- University of Texas at Austin, Simulated Oral Proficiency Interview training, 2020
- AAPPL Korean Testing Rater training by ACTFL, 2022
Academics
Korean I
Korean II
Korean III
Korean IV
Korean Culture
Oral Expression in Korean
Class Field Trip
* Field Trip once in every semester 
Research
Specialty
Korean Language & Curriculum Development
Accomplishments
Academic Interests
- Professor Kim is enthusiastic to support her students at Howard University. Two Howard students were awarded the Fulbright Scholarship to study Korean language and culture. They completed language programs in Korea and have pursued their professional career.
- Professor Kim is interested in linguistic development which would assist beginning-level students to understand culture by learning Korean idiomatic expressions.  
- Professor Kim is also interested in the roles of the language and culture and how they contribute to social and political awareness.
Academic & Publication Activities
- Research at Chonnam National University, Korea, 2017
- Led a meeting with Chonnam National University for CLS, Washington, DC, 2017
- Attended Korean Literature and Language Seminar, Yonsei University and Korea University, Korea, 2017
- Co-author, "Creative Art & Craft–263 Activities Designed by Teachers", Korea, 2007
- Have participated in group exhibitions of fine arts in Korea since 2006
Presentations
University of Central North Carolina, College Language Association Conference, 2019
"Voices in Korean and African Literature"
Introduced works of a Kenyan writer and a nominee for Nobel Prize in Literature Ngugi wa Thiong'o, and Korea's renowned poet Chi-ha Kim; discussed the similarities in social and political situations in Korea and Kenya in the 1960's
Howard University, Interdisciplinary Seminar, 2020
"Korean Language Education through Literature"
Introduced Korean poem and literature to help understand Korean traditional spirit
Howard University, Critical Languages & Cultures Festival, 2017, 2018, 2019
Served as a Chair to organize a cultural event for Amharic, Arabic, Chinese, (Japanese), Korean, Portuguese, (Swahili), and Yoruba, including martial art performance, traditional dance, art & craft activities, poetic citation, and calligraphy
Howard University, Asian Film Week, 2017, 2018, 2019
Served as a Chair to direct a week-long film festival for the movies in Chinese, Japanese, and Korean; students participated in writing movie reviews
U.S. Dept. of State, Critical Language Scholarship Program (CLSP), 2018, 2020
Served on a final selection panel for CLSP to give a study-abroad opportunity for American college students to learn Korean
Korean Embassy in Washington, DC, Essay Contest, 2017
Served on a final selection panel for Korean essay contest to award scholarship to non-native high school students; participated in award ceremony
Chicago Children's Museum, Mays of 2008, 2009, 2010, 2012
Served as an Art Director to direct the museum's annual cultural event, "Passport to the World: Korea"; acted as a liaison between the museum and various Korean public/private organizations; provided translation to Korean Adoptee Association, and Korean-War Veterans Association