See all Profiles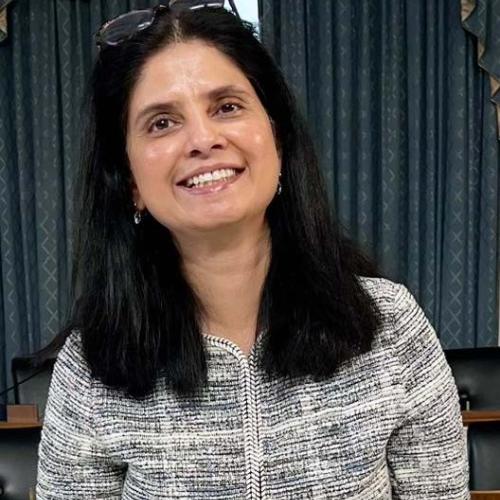 Faculty
Faculty
Sudha Sharma
Professor
Additional Positions
Interim Director

Human Genome Center
Biography
Dr. Sudha Sharma is a Professor in the Department of Biochemistry and Molecular Biology, and currently Interim Director of the National Human Genome Center of the Howard University College of Medicine. She received her Ph.D. in Biochemistry from Banaras Hindu University (India) and served for a brief period as an Assistant Professor at the University of Hyderabad (India) before moving to the USA. She completed her Postdoctoral training under the guidance of Dr. Robert Brosh at the National Institute on Aging, NIH, and briefly worked in the group of Dr. Bruce Yankner at Harvard Medical School. She started her independent faculty position in 2008 at the City University of New York and moved to Howard University in 2011 where she received Tenure in 2014 and was promoted to the rank of full Professor in 2019. She has a broad interest in the field of DNA repair and its implications in cancer and aging with a specific focus on the roles of DNA helicases. Her research at Howard University has been funded through grants from NIH and NSF. Dr. Sharma serves on review panels for various national and international funding agencies and on editorial boards of scientific journals. Dr. Sharma leads a first-year medical course, teaches graduate courses, and is actively involved in the training and mentoring of graduate students and postdoctoral fellows.
In addition to lab work, she is active in increasing the participation of women and minorities in STEM fields. She is a member of the American Society for Biochemistry and Molecular Biology (ASBMB)'s Women in Biochemistry and Molecular Biology Committee (2022-2025). As an HU-ADAR investigator, she teaches and mentors minority undergraduate students through directed research projects. Additionally, she hosts undergraduate and high school students to volunteer in her lab during the summer.
Education
Ph.D

Banaras Hindu University
1998

Expertise
Biochemistry, molecular and cell biology, genomics
My lab is interested in understanding how mammalian cells maintain genomic stability under normal growth and following DNA damage, and how impaired functions of specific DNA repair proteins contribute to human health and disease. We are particularly interested in genetic susceptibility to cancer.
Academics
Medical Course- Molecules and Cells-Unit 1a (Course Coordinator)
Graduate Courses- Biochemistry and Moleular Biology
Undergraduate Course-Bio319
Research
Specialty
Genome maintenance, DNA damage, DNA repair, gene expression, cancer-predisposing syndromes, breast cancer, premature aging, helicases
Funding
NSF, NIH, CIHR
Related Articles
See complete publication list at