See all Profiles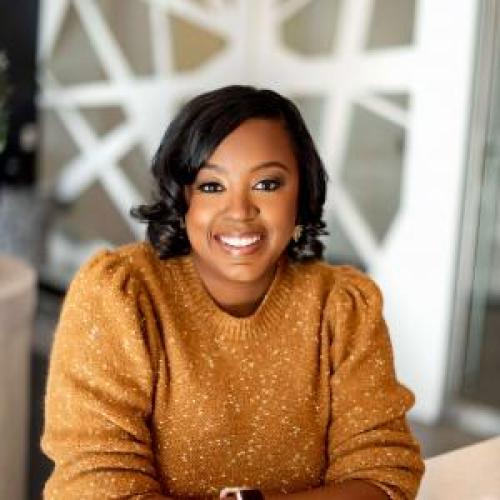 Faculty
Faculty
Stephanie Leonard
Assistant Professor
Biography
Dr. Stephanie R. Leonard is an Assistant Professor of Management in the School of Business at Howard University. She earned her Ph.D. in Business Administration with a concentration in Management from the University of Central Florida. Dr. Leonard is a proud graduate of Howard University, where she obtained a Bachelor of Business Administration in Management. She also holds a Master of Business Administration and a Master of Liberal Arts with a concentration in Curriculum and Instruction. Her research interests include diversity and inclusion phenomena such as organizational rationales for diversity, antecedents for inclusive climates, race-based trauma implications for workplaces, and micro-generational differences. Her interests also include research methodology topics such as the usage marker variable and common method variance  Dr. Leonard has presented her work at several academic conferences such as the Academy of Management Annual Meeting and the Southern Management Association Annual Meeting. In addition to academia, she has experience in Human Resources within the areas of benefits administration, employee relations, employment development, and training and has worked in private, public, and non-profit sectors.
Education
Business Administration - Management
Ph.D.
University of Central Florida


Quantitative Analytics
M.B.A.
Louisiana Tech University


Management
B.B.A.
Howard University


Expertise
Diversity and Inclusion
Academics
Management & Organizational Behavior
This course examines a broad overview of management practices that are continually shaping organizations within the context of their environments. An emphasis is placed on how managers can best help their organizations set and achieve goals.  Analytical approaches are used in learning both management theory and practices that illustrate how management can achieve efficiency and equity in the employment relationship. Particular attention is given to current demographic, regulatory, technological, economic, ethical, and other significant trends in the domestic and global community that have increased the importance of managing. The content is a dynamic, mutually reinforcing mixture of theory, research, and practice (cases/exercises).
Research
Specialty
Diversity and Inclusion; Research Methods
Related Articles
The Spillover Effects of Mistreatment at Work on Work and Non-Work Outcomes.
Leonard, S., Bennett, R., & Posey, C. The spillover effects of mistreatment at work on work and non-work outcomes accepted for the Academy of Management Meeting, 2018.
A Metacognitive Approach to What Marker Variables Measure
Dickerson-Simmering, M. & Leonard, S. A metacognitive approach to what marker variables measure accepted for the Southern Management Association Meeting, 2016.
The Moderated Relationship between Customer Demandingness and Deviance
Bennett, R., Amyx, D., Leonard, S. & Darrat, M. The moderated relationship between customer demandingness and deviance accepted for the Australian Psychological Association Meeting, 2015.