See all Profiles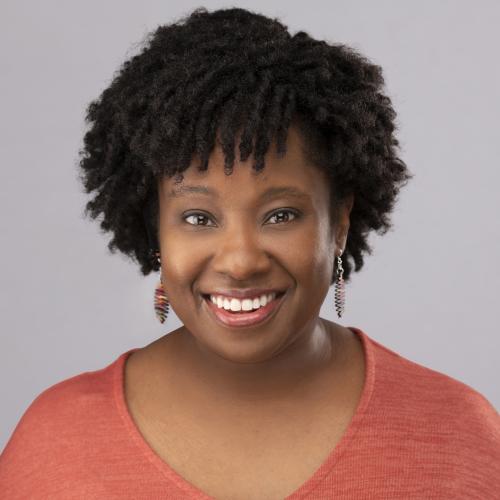 Faculty
Faculty
Sosanya Jones
(She/Her)
Associate Professor and Program Coordinator
Department/Office
Educational Leadership & Policy Studies
Biography
Dr. Sosanya Jones teaches courses on governance, policy, community and board relations, and advanced qualitative research. She has worked in higher education for over 20 years, serving in a number of positions including retention counselor, residence hall director, coordinator for student success programs, assistant director of ACCESS VA/GEAR-UP, and liaison for the Virginia Black Caucus during her tenure at The State Council of Higher Education for Virginia. Her research focuses on the nexus between policy and practice for racial equity and Black empowerment in higher education. In particular, her work draws on the experiences, perspectives, and voices of Black higher education stakeholders to address the challenges, needs, and possibilities for Black people who participate in and/or are served by higher education. She continues to engage, collaborate, and consult with policy intermediary organizations on issues related to racial equity. Dr. Jones' scholarship has appeared in journals such as Qualitative Inquiry, Teachers College Record, The Review of Higher Education, The American Behavioral Scientist, RSF: The Russell Sage Foundation Journal of the Social Sciences, & Interest Groups and Advocacy, among many others. She is a 2023 cohort member of The Pulitzer Center's The 1619 Project Education Network and a 2023-2024 Propel Faculty Fellow.
Expertise
Higher education policy
Racial equity in higher education
Qualitative research methods
Stranded credits & student debt
Campus climate
performance and outcomes based funding in higher education
Academics
ELPS 605: Higher Education Policy
This course provides an overview of theories of American higher education policy at the state and federal level and how policymaking considers (and does not consider) Minority Serving Institutions (MSIs). In broad strokes, this course examines the contemporary landscape of policy making including the structures, spaces, actors, and stakeholders involved in the process of policy-making.  Course readings and discussions explore traditional, critical, and decolonial theories of the public policy process and unpack how higher education policy subsystems work to incrementally, and sometimes non-incrementally, influence education policy. Students are invited to critique the ways in which Minority-Serving Institutions (MSIs)—Historically Black Colleges and Universities, Hispanic-Serving Institutions (HSIs), Tribal Colleges and Universities (TCUs), and Asian American Native American Pacific Islander Institutions (AANAPIs)— are included, excluded, and impacted by policy theory and practice.   Additionally, the course examines various challenges facing MSIs and approaches and strategies higher education leaders can use to engage in policy making arenas in order to address these challenges and advocate on behalf of their institution. 
ELPS 606: Governance and Administration in Higher Education
Using interdisciplinary theoretical and empirical research as well as current events, this course provides an overview of governance and administration within higher education. Special attention is given to the ways in which governance operates within Minority Serving Institutions and how it is shaped by and affects administration. Course content is designed to increase knowledge about various traditional, critical, and decolonial theories and practices associated with governance in higher education. Course readings, assignments, and discussions assist students in engaging in critical reflection about the role various constituencies, movements, and politics play in the governance and administration of these complex organizations, particularly at Minority Serving Institutions.
ELPS 609: Advanced Qualitative Research Methods
This course is an advanced doctoral-level seminar designed to provide applied knowledge and experience in developing and implementing an independent qualitative research study. Building on the ELPS 524 Introduction to Qualitative Research course, this advanced course will support and improve development in reflexivity, perspective taking, approaches, trustworthiness, conducting qualitative analysis, and communicating your analysis to a wider audience. Students receive traditional, critical, and decolonial theoretical and practical information about conducting a qualitative research project.
ELPS 611: Community and Board Relations
This course provides an overview of the role of higher education trustee boards, higher education trustee board members, and trustee board relationships with various constituents. Course readings, assignments, and discussions are designed to promote critical reflection about board engagement with the campus and the greater communities in which they are situated. Special attention will be given to trustee board dynamics and engagement at Minority Serving Institutions and ways institutional leaders can engage with the board to improve communication and shared governance.
Research
Specialty
support for Black postsecondary stakeholders, racial equity in higher education policy and practice, state and federal higher education policy, HBCU representation in state policy, campus climates, diversity professionals and diversity work
Related Articles
https://works.bepress.com/sosanya-jones/