See all Profiles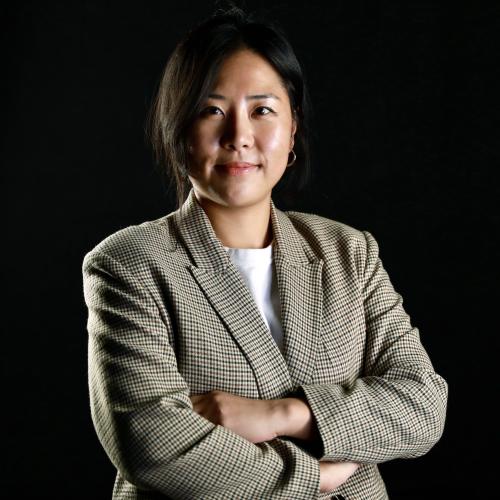 Faculty
Faculty
Solyee Kim, Ph.D.
(She/her)
Assistant Professor
Department/Office
Strategic, Legal & Management Communication
Biography
Dr. Solyee Kim's research focuses on social identity, representation and culture in strategic communication and the media industry and practices including DEI topics and experiences of marginalized communities such as immigrants and underrepresented racial and ethnic groups. She employs a multi-method and interdisciplinary approach. Her research has appeared in Howard Journal of Communications, Journal of Public Relations Research, Journalism Practice, and International Journal of Strategic Communication, among others. She won the 2023 outstanding dissertation award from the International Communication Association's Public Relations Division and several top paper awards at AEJMC. She has formerly taught a wide range of strategic communication courses at the University of Georgia as a visiting lecturer.
Previously, Dr. Kim worked at a public relations firm in Atlanta and participated in a PRSA award-winning marketing video series. She also interned with a number of international organizations including the United Nations in New York and the International Rescue Committee in Atlanta. Prior to working in public relations, she worked as a freelance translator and interpreter traveling to the United States and the Middle East for various companies.
Education
Ph.D.
Mass Communication
University of Georgia


M.A.
Journalism and Mass Communication
University of Georgia


B.A.
German Language and Literature
Chung-Ang University


Related Articles
Len-Ríos, M. E., Neumann, R., & Kim, S. (2023). Challenging Politicians on Race in Interviews: Social Dominance Orientation, Perceived Journalistic Credibility, Bias, and Appropriateness. Journalism Practice. Online first. https://doi.org/10.1080/17512786.2023.2242826
Kim, S. (2023). Social Identity Signaling in Public Relations: Job Pursuit Intention among Students with Marginalized Racial and Ethnic Identities and Queer Identities. Journal of Public Relations Research. Online first. https://doi.org/10.1080/1062726X.2023.2233101
Kim, S. & Len-Ríos, M. E. (2023). A Discourse Analysis of the South Korean Embassy's Facebook Page and Communicating its Role in Strategic Relationships. International Journal of Strategic Communication. 17(2), 97-112. https://doi.org/10.1080/1553118X.2022.2142589
Pjesivac, I., Ahn, S. J., Briscoe, A. G., & Kim, S. (2022). 360°  Journalism as a Gateway to Information Seeking: The Role of Enjoyment and Spatial Presence. Journalism Practice. https://doi.org/10.1080/17512786.2022.2059545
Meng, J., Kim, S., & Reber, B. (2022). Ethical Challenges in an Evolving Digital Communication Era: Coping Resources and Ethics Trainings in Corporate Communications. Corporate Communications: An International Journal. https://doi.org/10.1108/CCIJ-11-2021-0128
Kim, S. & Jun, H. (2022). First-generation immigrants' and sojourners' believability evaluation of disinformation. Howard Journal of Communications, 33(2), 216-232. https://doi.org/10.1080/10646175.2022.2027296
Meng, J, Jin, Y., Lee, Y.-I., & Kim, S. (2019). Can Google Analytics Certification Cultivate PR students' competency in digital analytics? A longitudinal pedagogical research. Journalism & Mass Communication Educator, 74(4), 388-406. https://doi.org/10.1177/1077695818816916