See all Profiles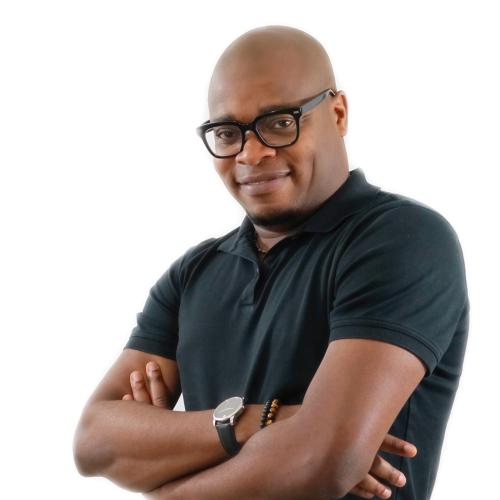 Faculty
Faculty
Shom Shamapande
(He/Him)
Lecturer
Department/Office
Media, Journalism, Film & Communication
Biography
Mr. Shom Shamapande is an award-winning producer, writer, and creative director. Currently, he is a lecturer at Howard University's Film and Television program and previously was a clinical instructor at Harvard University, adjunct lecturer at Columbia University and Chairperson of the Cinematic Arts and Media Production Department at the prestigious Duke Ellington School of the Arts. Mr. Shamapande has a BA from the University of Massachusetts at Amherst and an MPA from Columbia University.
In 2020, Shom Shamapande served as a producer on an Emmy Award-winning short film project that was directed and executive produced by fellow Howard University faculty member, Jami Ramberan. Other projects he has produced have been featured at film festivals including, the Cannes International Short Film Festival, Oscar Micheaux Film Festival, and the Pan African Film Festival. On the lighter side, Mr. Shamapande is also a stand-up comedian who has performed at some of the nation's top clubs including Caroline's Comedy Club, Greenwich Village Comedy Club, and the Broadway Comedy Club in New York City.
He has written and sold feature scripts to major Hollywood production companies including Sony Pictures. Earlier in his career, he developed marketing and communication campaigns for organizations like Pepsi Cola, Pfizer Pharmaceuticals, the ASPCA, Democratic National Committee, AfriCare and Mastercard. And in 2008, Shom served as a spokesperson, speechwriter and communications advisor for former Secretary of State Madeleine Albright's UNDP Commission on the Legal Empowerment of the Poor. 
Education
MPA
Managment & Communications
Columbia University


BA

University of Massachusetts - Amherst


Expertise
Film & Television Writing
Film & Television Producing
Storytelling and creative writing for film and television
Comedy writing
Speechwriting
Copywriting in advertising
Accomplishments
"VOTE" (Producer) - Winner of a 2021 EMMY AWARD
Set in our nation's capital after the death of George Floyd, "Vote" is a visual call to arms, highlighting the devastating contradictions that so many in America are experiencing right now, and paying homage to the countless individuals that have sacrificed and are sacrificing so that we may have the right to vote, and have our vote count.
Outstanding PSA Single Spot, Emmy Award, 2021
Best of Festival Award, Broadcast Education Association 2020
Directer and Executive Producer: Jami Ramberan, Associate Professor at Howard University
Cinematographer: Srikanth Nandigama, Assistant Professor at Howard University
Everlasting (Producer)
Short Film. In a world of social media obsession, a tech-savvy boyfriend tries to plan the perfect birthday for his girlfriend in spite of her sister's objections.
Audience Choice Award, Cannes Short Film Festival
Official Selection, Brooklyn SciFi Film Festival
Official Selection, Miami International Sci-Fi Film Festival