See all Profiles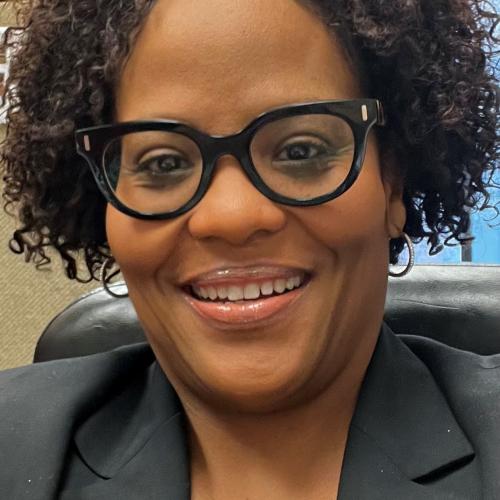 Faculty
Faculty
Shereé M. Johnson, PhD
(she, her, hers)
Assistant Professor
Education
PhD
Physiology (Neuroscience/Pulmonary Physiology)
Howard University
1999

BS
Biology
Virginia State University
1992

Expertise
Academics
Structure and Function (Unit 3- Pulmonary)
Advanced Mammalian Physiology
Physiology of Homeostasis (Course Director)
Pulmonary Auscultation & Gas Exchange Medical Simulation (SF3)
Related Articles
Historical medical mission modernised with conceptualised case-based simulation: cardiorespiratory disease model integrating clinical skills and basic science physiology.
Johnson SM, Owens TL, O'Neil JN. BMJ Simul Technol Enhanc Learn. 2018 Nov 29;5(1):52-54. doi: 10.1136/bmjstel-2017-000244. PMID: 35517903; PMCID: PMC8936829.
Making the clinical connection from textbook to bedside during MDY1: an integrative approach for medical physiology education employing human simulation.
Johnson SM, Owens TL, O'Neil JN. Adv Physiol Educ. 2019 Jun 1;43(2):128-133. doi: 10.1152/advan.00109.2018. PMID: 30835148.
GABAergic Neurons as Putative Neurochemical Substrate Mediating Aversive Effects of Nicotine.
Dehkordi O, Rose JE, Millis RM, Dalivand MM, and Johnson SM, J Alcohol Drug Depend. 2018;6(2). pii: 312. doi:10.4172/2329-6488.1000312. Epub 2018 Apr 30
Associations of Pulse and Blood Pressure with Hippocampal Volume by APOε4 and Cognitive Phenotype: The Alzheimer's Disease Neuroimaging Initiatives (ADNI)
Ngwa JS, Fungwe TV, Ntekim O, Allard JS, Johnson SM, Castor C, Gillum RF, and Obisesan TO, Dement Geriatr Cogn Disord. 2018; 45(1-2): 66–78. Published online 2018 Apr 25. doi:10.1159/000486955, PMCID: PMC61433895.