See all Profiles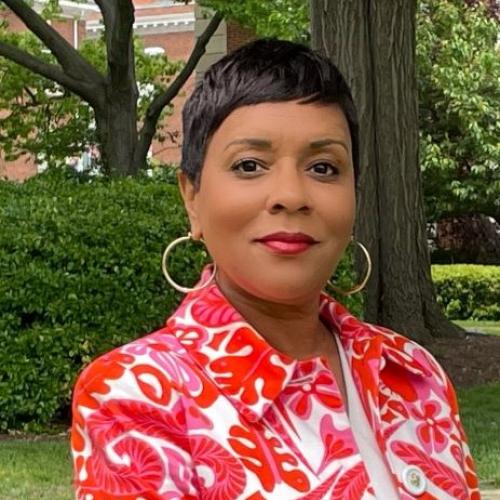 Staff
Staff
Shelly Ridgeway
Strategic Communications Manager
Department/Office
Office of the Vice President for Student Affairs
Additional Positions
Strategic Communications Manager

Office of University Communications
Biography
SHELLY RIDGEWAY serves as strategic communications manager in the Office of the Vice President for Student Affairs. Reporting to the Vice President for Student Affairs, Ridgeway develops and implements a variety of programming activities, communications and messaging strategies that serve to inform, educate, and inspire the Howard University community in advancing its mission of excellence and service.
A native of Huntington, WV, Ridgeway brings extensive expertise in communications and marketing to Howard, having begun her career in television production in Boston, MA, and later pursuing professional opportunities and personal adventures that led to living and working in such places as the Silicon Valley region of northern California and Paris, France. Throughout her career, she has worked across various industry sectors that include IT research and consulting, education, healthcare, and human services.
Prior to joining Howard, Ridgeway was director of marketing and communications for United Way in Charlotte, NC.  While there, she worked to advance the organization's Covid-19 Response Fund that benefitted Charlotte-area nonprofits during the early period of the pandemic crisis. She was also instrumental in implementing and marketing one of the most successful community engagement activities in the organization's history that educated more than 15,000 community members about the long-term impact of racial inequities following the murder of George Floyd.
Additionally, Ridgeway has a combined six years of experience in education marketing and communications that includes an all-girls boarding school in Middleburg, VA, and Ohio University. At both institutions, she routinely worked with students, administration, and faculty to increase brand awareness, highlight success stories, and advance key objectives.
Ridgeway earned a B.A. Degree in Political Science from West Virginia University. She also completed a mini-MBA program in Digital Marketing from Rutgers University. She holds a professional certification in Diversity, Equity and Inclusion in the Workplace from the University of South Florida and is a licensed substitute teacher in the public school system.
She is the proud mother of two young-adult daughters, who now reside in Los Angeles, CA, and Frankfurt, Germany.