See all Profiles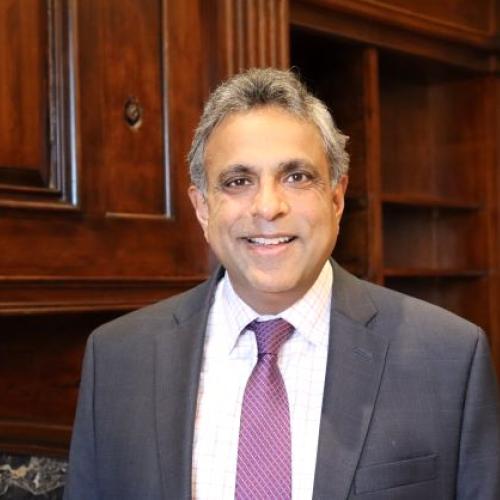 Faculty
Faculty
Ronil Hira
Associate Professor
School/College
College of Arts & Sciences
Biography
Ron Hira, Ph.D., P.E.
 Ronil.hira@howard.edu
Dr. Ron Hira is an associate professor in the Department of Political Science at Howard University. Ron is also a research associate with the Economic Policy Institute in Washington, DC. Prior to joining Howard, Ron served on the faculty of the Rochester Institute of Technology.
Hira has written widely on offshoring, high-skilled immigration, innovation, employment relations, and the decline of the middle class. He recently co-edited the book Engineering Globalization Reshoring & Nearshoring: Management & Policy Issues (World Scientific, 2018). Hira is co-author of the book, Outsourcing America (AMACOM 2005; 2nd edition 2008), a finalist for best business book in the PMA's Benjamin Franklin Awards. The Boston Globe called Outsourcing America an "honest, disturbing look at outsourcing." The Washington Post described the book as a "thorough and easy to grasp primer on the wrenching outsourcing debate."
Dr. Hira has testified numerous times before the U.S. Congress about high-skilled immigration and offshoring. Previously, Ron worked as a control systems engineer and program manager with Sensytech, NIST, and George Mason University.
Ron completed his post-doctoral fellowship at Columbia University's Center for Science, Policy, and Outcomes. He holds a Ph.D. in public policy and M.S. in electrical engineering from George Mason University, and a B.S. in electrical engineering from Carnegie-Mellon University. He is a licensed professional engineer and a senior member of IEEE.
Education
Public Policy
Ph.D.
George Mason University
2002

Electrical Engineering
M.S.
George Mason University
1991

Electrical Engineering
B.S.
Carnegie-Mellon University
1988

Expertise
High-skilled immigration; offshoring; STEM workforce; engineering workforce; globalization; technological innovation
I am recognized as an expert on offshoring, STEM and engineering workforce policy, and high- skilled immigration.
Academics
POLS 149 Introduction to Public Administration (undergraduate)
POLS 010 National Government of the U.S.
Science & Public Policy
Federal Budget as a Policy Instrument
Administrative Processes
Public Policy Process
Introduction to Political Science
Doctoral Seminar
Research
Funding
2017-18 IEEE Congressional Fellow, $80,000.
Consultant to National Science Foundation grant, "Pathways to S&E Professions: Investigating Persistence and Career Choice for Bachelor's and Master's Graduates," awarded to Rutgers University, PIs Hal Salzman and Michelle Van Noy. Award No. 1561687. Award date: April 12, 2016.   
PI for NSF grant of $87,658 to organize workshop on Engineering Globalization. Completed May 2012.  
Rochester & the Innovation Economy Lecture Series, organized with Assemblyman Joseph Morelle, ~$10,000 (RIT internal organizations), 2010.
RIT Immigration Policy Lecture Series, organized with communication professor Andrea Hickerson, $9,000 (internal and external sponsors) 2011-12.
Commissioned two immigration policy papers, Economic Policy Institute, $23,000.
Commissioned book chapter, Alliance for American Manufacturing, $25,000.
Co-PI for "Globalization and the National Interest," funded by Alfred P. Sloan Foundation through Economic Policy Institute, ~$300,000.
Commissioned paper, Science & Engineering Workforce Policy, Commission on Professionals in Science & Technology, $13,500.
Consultant to U.S. House of Representatives" Committee on Science & Technology, $20,000.
Provost's Learning Innovation Grant, with James Winebrake and Margaret Bailey, $6,250.
Sloan Industry Centers Grant to study "Printing Industry Offshoring," approximately $20,000, during calendar year 2005.
Accomplishments
2017-18 IEEE Congressional Fellow
2014 IEEE-USA George F. McClure Citation of Honor, "for educating the public on outsourcing legislation and its effect on the engineering profession."
2006 IEEE-USA President's Special Citation Award "for furthering public understanding of an economic trend that has profound implications for the engineering profession through his book Outsourcing America."
2004 IEEE-USA Citation of Honor for exemplary contributions toward achieving the aims of professional activities in the United States