See all Profiles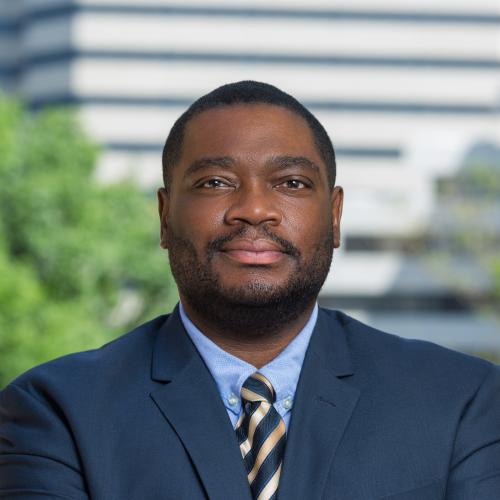 Staff
Staff
Robert K. Johns
Director of Strategic Corporate and Community Engagement
Department/Office
Office of Corporate Relations
Biography
Dr. Robert K. Johns serves as the Director of Strategic Corporate and Community Engagement in the Office of Corporate Relations. He brings over a decade plus of experience spanning across community development, community relations, real estate development, entertainment consulting, civic engagement, workforce development, housing advocacy, and violence intervention/prevention in both the nonprofit and for-profit sectors.
He previously served as the Director of Community Relations and later, as the Director of Resident Services with MidCity Development. In the latter role, he was responsible for resident services, community development, asset management, and social impact programming. He oversaw portfolio-wide programming and partnerships that drove MidCity's core social impact priorities of resident education, employment, and health and safety, which ultimately benefited residents and the larger community in which they conducted business. Prior to joining MidCity, Dr. Johns served as the Director of Community Development for the Community Preservation and Development Corporation. He also volunteers as the Director of Advocacy & Social Services for the nonprofit Reaching Your Horizon.
Dr. Johns has undergraduate degrees in Religion/Philosophy and History; a master's degree in Religious and Philosophical Studies (Howard University), a doctorate in Theological Studies and Counseling; and a second doctorate in Counseling Psychology.
Expertise
Community Development
Community Relations
Violence Interruption/Prevention (Gang Mediation)
Workforce Development
Cognitive Behavioral Therapy
Solution Focused Therapy
Real Estate Development
Asset Management
Entertainment Consulting
Research
Specialty
Gang Mediation; Community Development; Civic Engagement; Workforce Development; Housing Advocacy; Cognitive Behavioral Therapy; Ethics; Religious Studies