See all Profiles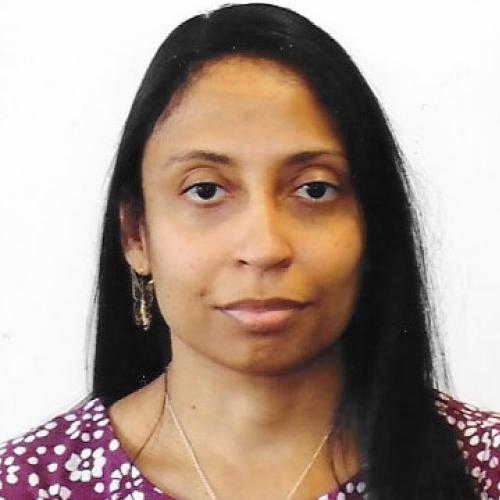 Faculty
Faculty
Raven Featherstone, MA, MFA
Associate Professor and Coordinator of the Design Program
Biography
Raven Featherstone embarked upon a career in Design and Photography with an emphasis in Computer Graphic Design and Motion Design. Held an internship with Master Printmaker, Lou Stovall. Featherstone received a degree from Maryland Institute College of Art with a Master of Art (MA) degree in Digital Arts and Pratt Institute with a Master of Fine Arts (MFA) in Computer Graphics and Interactive Media. She is a member of the Women's Caucus for Art in Greater Washington, DC, Siggraph ACM, member of the Women museum, Smithsonian Institute, Hill Center Artist and Strathmore Artist.
Professor Featherstone teaches the Two-Dimensional Concepts I/II, Typography I/II, and Production and Portfolio Techniques I/II and Studio Problems in Design courses at Howard University. In Washington, DC area, Raven has exhibited her work throughout the United States, Including Hill Center on Capital Hill, Touchstone Gallery, Manayunk-Roxborough Art Center in Philadelphia and Women Made Gallery in Chicago and many more.  Featherstone has traveled extensively around the world from Europe, Africa and Asia, studying the culture and arts of these regions.
Education
Computer Graphics and Interactive Media
M.F.A.
Pratt Institute
2006

Digital Arts
M.A.
Maryland Institute College of Art
2004

Graphic Design and Photography
B.F.A.
Howard University
2003

Corcoran Continuing Education program
Workshop- Web Design for Professionals
George Washington University
Summer 2015 July 6 -10th

MICA Open Studies program
A Casebound Books & Marbled Paper -Workshop
Maryland Institute College of Art
January 11, 2020 - January 18, 2020

Expertise
Graphic and Motion Designer and a cross-disciplinary Artist
I am an experienced and versatile graphic designer, photographer and multimedia/Digital artist with over 20 years of experience working in computer graphics within diverse industries. 
Research
Specialty
Artist's Books and Computer Graphics
Related Articles