See all Profiles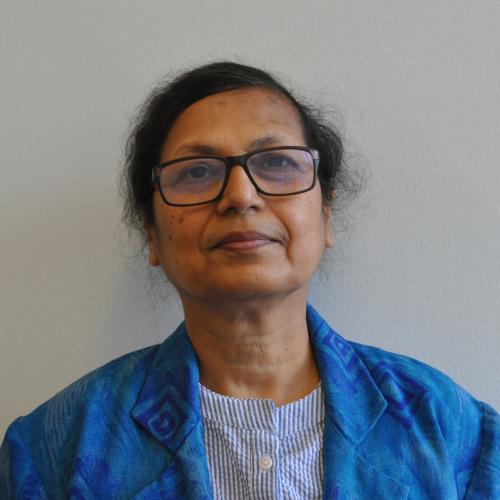 Faculty
Faculty
Quazi Zebunnahar Ahmed, PHD
(She, her)
Adjunct Lecturer
Department/Office
Media, Journalism, Film & Communication
Biography
Dr. Ahmed joined the Department of Media, Journalism, and Film in 1998. She is originally from Bangladesh. She came to this country as a Fulbright scholar in 1988. She has a Masters degree from California State University, Fullerton, and a Ph.D. degree from Howard University, Washington DC, in Communication. She has considerable teaching experience in a variety of settings. In the past 25 years, She has worked as a university teacher instructing students in the field of Communication. She has regularly taught Public Communication, Principles of Speech, Intro to Mass Communication, Communications Policy, History of Broadcasting & Film, Business and Professional Speaking courses. She is the recipient of the Fulbright Scholarship, Dissertation Scholarship, and Patricia Robert Internship.
Education
PHD

Howard University
1998

MA

California St. University, Fullerton
1990

MA

Dhaka University
1984

BA

Dhaka University
1982

Academics
Introduction to Mass Communication
This course will provide you with a comprehensive understanding of mass communication and the new information age and all components therein. We will examine the theories upon which all communications are based as well as the tremendous scope and complexities of the mass media. In addition, we will discuss how the mass media have developed into their present forms. While the course is an overview of the entire spectrum of the various modes and methods of communication, it is essential for you to understand the information you will receive to ensure success in most of the other courses you will be taking in the School of Communications.