See all Profiles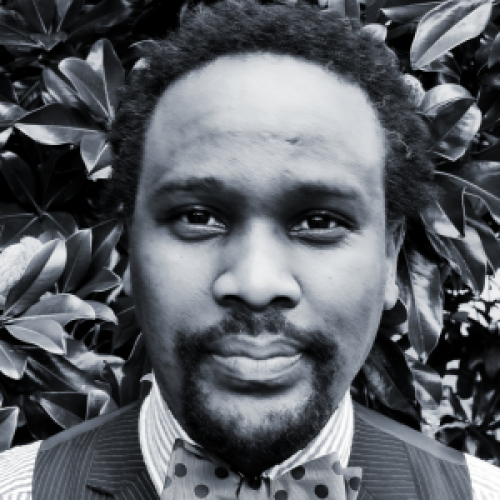 Faculty
Faculty
Phiwokuhle Mnyandu
Lecturer
School/College
College of Arts & Sciences
Education
African Studies
Ph.D.
Howard University
2016

International Political Economy
M.A.
Warwick University
2009

International Affairs and Administration
M.I.A.A.
Missouri State University
2008

International Studies
B.A.
Utah State University
2006

Expertise
Africa-China relations
Academic diplomacy
African Public policy and development
Zulu language and its global development
African languages and tech.
Academics
Introduction to Contemporary Africa
African Continental and Regional Organizations
Rural Development in Africa
Zulu I, II, III, IV, and Intensive Grammar Review
African Language and Culture
Research
Specialty
I focus on China-Africa developmental relations; academic diplomacy; Zulu language development and its integration into tech platforms.
Accomplishments
2018 - Outstanding Full-Time Lecturer Award, College of Arts and Sciences, Howard University.
Related Articles
HOWARD UNIVERSITY STUDENTS CLAIM ALL 15 SPOTS FOR ANNUAL FULBRIGHT-HAYS ZULU GROUP PROJECT ABROAD
May 20, 2019 | Written by Ramzey Smith Share:  WASHINGTON – Fifteen Howard University students have been selected for the Summer 2019 Fulbright-Hays Zulu Group Project Abroad (GPA), a federally-funded opportunity for students of Zulu studies from across the nation to participate in an intensive, eight-week program, based in South Africa. The project offers students an opportunity to advance their language and cultural competency in the Zulu language through interaction with Zulu-speaking faculty, staff, students at the University of Zululand and the University of Kwazulu-Natal, and families in KwaZulu-Natal, South Africa. After a national application and selection process, this year's GPA cohort is comprised entirely of Howard University students. "This remarkable achievement of our students goes to show that Howard University is a place where excellence in academic learning and global citizenship is constantly cultivated," says Mohamed S. Camara, Ph.D., professor and chair of the Department of African Studies. "These students make me extremely proud and so does Dr. Phiwokuhle Mnyandu, our outstanding Zulu instructor, whose commitment to the success of Howard University students is commendable. I wish the recipients of the prestigious award all the best as they embark on their summer program in South Africa."From June 10 to August 8, the program combines intensive classroom instruction with urban and rural home stays, lecture seminars, and cultural activities. The cohort will spend time in the city of Durban, and in Zululand at eMpangeni and Richards Bay, where they will experience total immersion in the language and culture of amaZulu (Zulu people). For the entire duration of the program, with an exception to distant cultural trips, each student will live with host families in semi-rural eMpangeni and the much larger city of Durban. "Our students are living in exciting times, where opportunities for career advancement are increasingly going to be based on their mastery of languages and cultures vastly different from those their parents had to know," says Phiwokuhle Mnyandu, Ph.D., of the Department of African Studies and the Department of World Languages and Cultures.Mnyandu has been the principal mentor and recommender for all Howard students interested in the GPA program, in addition to being a Zulu and African Studies Lecturer.The University of Zululand, located in Zululand at KwaDlangezwa near eMpangeni, is about 90 miles north of Durban, and serves as the host institution for the Fulbright-Hays Zulu GPA.There, students will have access to amakhosi (chiefs) and izinduna (local community counselors) and other local community experts and leaders, some of whom work for the university and also serve as host families. "Africa is fast becoming a major stage where some of the world's most powerful economies vie for strategic advantage. As a consequence, Africa's prominent languages and cultures are fast becoming advantageous for American students wishing to have a competitive advantage in their careers, whether it is in foreign service, development finance, or education," says Mnyandu. Noteworthy trips planned for this summer's cohort include visits to Pretoria, to meet with South African government officials, the Apartheid Museum in Johannesburg and the birthplace of revolutionary leader and former South African President Nelson Mandela. Fulbright-Hays Zulu Group Project Abroad Summer 2019 cohortAlysha Dix Kordell DixonMahalia EdwardsTaylor HuntSamantha JenkinsTatiana KeebyChyna KeeneMarc Loud, Jr.Lindelwa MambaTre'mon MillsChinna PalmerOlivia Raymond-WilliamsMesha RiversSierra SmithJaylen Wilson