See all Profiles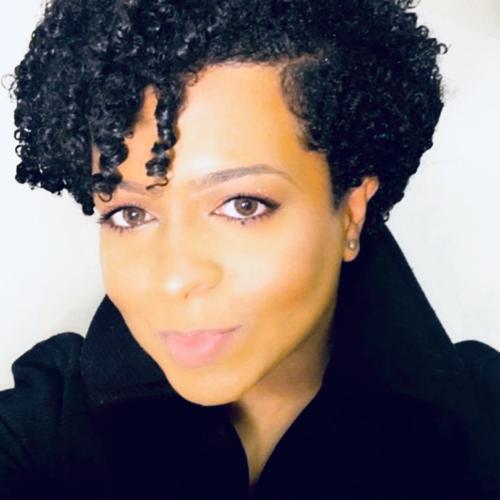 Faculty
Faculty
Pat Parks
Lecturer
Biography
Bringing a strong mix of intuition, emotional intelligence, and a studied approach to all Prof. Parks does, Pat has dedicated an entire career to building expertise in profiling/assessment, general management and functional benchmarking, leadership development, multi-cultural and global team development/team building, performance management, diversity, equity, inclusion, and belonging, branding, creative consulting as well as performance and executive coaching. 
 
Prof. Parks has done production work/creative consulting for television networks: BET (UNCF: An Evening of Stars/segment production), NBC, as well as many other film and "docu-series" in development. Prof. Parks was tapped to host a TV pilot that aired on the CW Network and was optioned to the Game Show Network (GSN).  Most recently, Prof. Parks developed a coaching program for up and coming BIPOC and LGBTQIA+ artists and artist managers attempting to gain greater impact in country music. This program was developed for the Equal Access Program in partnership with Paramount (Country Music TV/CMT) and mTheory (an artist development, marketing, and strategy organization for artist managers). 
Prof. Parks also supports corporate clients, celebrities, as well as Public Relations and Marketing firms with brand strategy, brand development, archetyping, social media strategy, media pitching, media training, and market research. Prof. Parks supported a top speaker's bureau with company strategy, technology advisement/consulting, and brand strategy and brand partnership strategy. The agency represents a roster of talent that includes Gabrielle Union, Angela Rye, Dr. Henry Louis Gates, Jr., Iyanla Vanzant, Bakari Sellers, Tina Lifford, Dr. Cornel West, Tamika Mallory, Hill Harper, and many other notable thought leaders in their respective fields. Pat presented "Hyperlocal to Global: How to build brand cultural relevancy & hegemony" at Social Media Week (SMWi)—an international Social Media conference. 
Prof. Parks' earned a graduate degree from Harvard University in Human Development & Psychology and a bachelor's degree in Anthropology and Public Policy from the University of Notre Dame. Prof. Parks is a co-founder of the Keepers of 306, an action initiative of the National Civil Rights Museum. Prof. Parks currently serves on the Harvard Black Alumni Society (HBAS) as the Alumni Relations Director. Prof. Parks also serves on the Black Alumni Board of Notre Dame (BAND) as the Student Relations Director. 
Prof. Parks works primarily at senior levels with members of the executive committee, board chairs, chief executive officers, vice presidents and select high potential executives. Prof. Parks has also consulted to the staff and boards of nonprofits including the National Civil Rights Museum and the Memphis Grizzlies Foundation.Prof. Parks has supported various corporate teams in unpacking unhealthy dynamics and behaviors that stymie decision-making and problem-solving at the executive team and board level. Prof. Parks has worked and supported projects in Europe, North America, South America, Central America, Asia, India, and across the Caribbean.  
 
Prof. Parks has worked with many Fortune 500 and FTSE 100 companies as well as SMEs to include but not limited to Ulta Beauty, Diageo (Red Stripe, Ciroc, Guinness, Jose Cuervo, etc.), NBC Universal, Paramount (CMT), Campari, and the National Football Association (NFL). In terms of companies beyond the the entertainment and lifestyle arena, Prof. Parks has worked across several organizations such as the Royal Bank of Scotland, HSBC, Sagicor Group Jamaica, First Caribbean International Bank, Scotiabank, Chicago Stock Exchange, United States Department of Defense (Working Capital Fund), Rio Tinto, Brambles Ltd., Axel Johnson, Cadbury, British Airways, Tesco, American International School of Kingston, Astra Zeneca, and Merck among others. 
 
During Pat's tenure as an Executive Coach and Senior Consultant at YSC, Ltd., Prof. Parks grew the relationships and commercial strategy for Latin America and the Caribbean markets—leading to the opening of YSC offices in São Paulo and Mexico City.   Prof. Parks has also worked for IBM Business Consulting Services (formerly PricewaterhouseCoopers/PwC) in the Strategy & Change practice area.  During George W. Bush's Administration, Prof. Parks worked as a leadership analyst and profiler for the Central Intelligence Agency (CIA). At the CIA, Prof. Parks worked across several divisions in the Directorate of Intelligence including the Medical and Psychiatric Analysis Center (MPAC) and was also a member of the diversity council for the Directorate of Intelligence.  
 
Prof. Parks also created a talent management collective that teaches breakthrough to corporate executives and professional athletes across the globe. To this end, Prof. Parks utilizes conventional and non-conventional diagnostic assessments and experiential learning experiences to unleash breakthrough ideas, talents, and results for their clients. In many instances, Pat leverages relationships with world-class pro athletes to co-facilitate many of these experiential sessions. This approach heightens participant engagement and accelerates necessary behavioral changes for breakthrough results.
 
Prof. Parks teaches in the Arts Management, Production, and Administration area. Prof. Parks teaches several courses to include  Human Resource Management; Leading in A Changing Society; Intro to Finance Management; Diversity, Equity, Inclusion & Belonging; and The Arts & Innovation. Prof. Parks enjoys volunteering, writing music, singing, and spending time with family.
 
Education
Masters

Harvard University
2002

BA

University of Notre Dame
2001