See all Profiles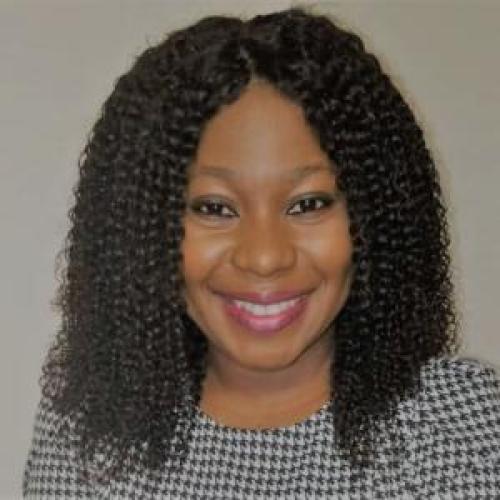 Faculty
Faculty
Oluwakemi Lois Adeola
(She/Her)
Clinical Assistant Professor
School/College
College of Nursing and Allied Health Sciences
Biography
Oluwakemi (Kemi) Lois Adeola is a Registered Dietitian and a Clinical Assistant Professor in the Department of Nutritional Sciences at Howard University. She obtained her undergraduate degree in Biochemistry (2007) from the University of Ilorin, Nigeria, her Master's degree in Nutrition and Dietetics (2015) from the University of the District of Columbia, Washington DC, and her Ph.D. in Nutritional Sciences (2020) from Howard University, Washington DC. She teaches Medical Nutrition Therapy and Nutrition Care Management and facilitates clinical rotations of the dietetics students.  She completed her dietetic internship through the coordinated program in dietetics at Howard University and worked as a clinical dietitian in an acute care setting. She served as an adjunct professor at the University of the District of Columbia Community College. Her research interest is the effects of nutrition support on malnutrition and inflammatory biomarkers. Kemi is also interested in bioactive food components and the role of diet and lifestyle in preventing inflammation and chronic diseases. Kemi is a member of the Academy of Nutrition and Dietetics and the American Society of Parenteral and Enteral Nutrition (ASPEN). Kemi serves as the student liaison for the Maryland Society of Parenteral and Enteral Nutrition.
Education
Nutritional Sciences
Ph.D.
Howard University
2020

Nutrition and Dietetics
M.S.
University of the District of Columbia
2015

Academics
Medical Nutrition Therapy
Medical Nutrition Therapy provides students with an understanding of selected diseases' pathophysiology, regular diets, and therapeutic diets to prevent and treat diseases. The course emphasizes critical thinking skills and knowledge of nutrition, pathophysiology, and assessment principles to determine the nutritional status, nutritional risks, and appropriate medical nutrition therapy (MNT) for individuals with chronic disease.
Nutrition Care Management
Nutrition Care Management is designed to equip the student with the basic knowledge and skills needed to provide medical nutrition therapy (MNT) across the lifespan.  The course provides a framework for building individualized nutrition care plans using the Nutrition Care Process and exploring the role of the dietitian as a member of the health care team.