See all Profiles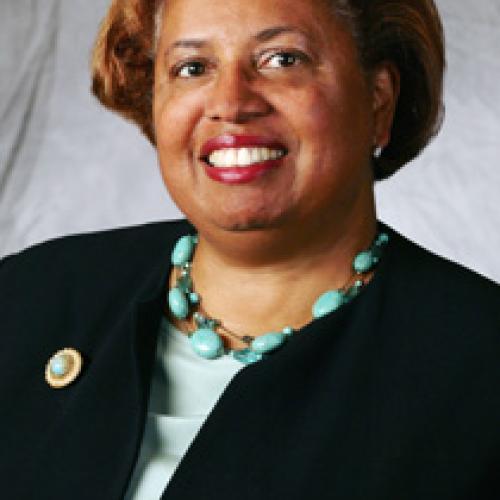 Faculty
Faculty
Okianer Christian Christian Dark
Professor of Law and Associate Provost for Faculty Development
Additional Positions
Initiative Lead

Howard Forward: Enhance Academic Excellence

Faculty, Law Department
Biography
Professor Okianer Christian Dark was appointed Associate Provost for Faculty Development, in the Office of the Provost at Howard University in the fall of 2015.   She is responsible for oversight and development of a comprehensive faculty development program that supports faculty throughout their career as teachers, reseearchers, mentors and members of a diverse community of scholars.  The Faculty Development Office will compliment and work cooperatively with exisiting faculty development centers.  Prior to this appointment, Professor Dark served as Interim Dean of Howard University School of Law, 2012-14 and as Associate Dean for Academic Affairs at Howard University School of Law, 2005-12, where she was responsible for managing all aspects of the legal academic program.  She is a two-time receipient of the Student Bar Association Administrator of the Year award.   Professor Dark is a full professor and member of the law faculty where she specializes in Torts, Products Liability, and Health Law.  
Professor Dark has significant litigation experience having joined the Antitrust division in the United States Department of Justice through its Honors Program after graduating from Rutgers University School of Law in Newark, N.J.  As a trial attorney in the Antitrust division, she worked on mergers, various civil and criminal antitrust cases, and was a member of the landmark trial team in United States v. AT&/t,   She also worked in the Civil Division of the U.S. Department of Justice, as Special Assistant United States Attorney in the District of Columbia, and as an Assistant United States Attorney in Portland, Oregon, where she was responsible for all of the affirmative civil rights cases and Supervisor of the Community Relations Unit.  This Unit developed and carried out initiatives with other governmental agencies, nonprofits and community activitis3s in the District of Oregon on domestic violence, hate crimes, and environmental justice.   Professor Dark is the recipient of several Special Achievement Awards for her work at the Department of Justice and the 1997 Public Service Award to honor her contributions to the community as a federal employee both on and off the job.
Before joining the Howard Law School faculty, she was a tenured full Professor at T.C. Williams School of law, University of Richmond in Richmond, VA where she taught Antitrust, Torts, and advanced level Torts courses.   At the University of Richmond, she was twice the recipient of the University of Richmond's Distinguished Educator Award, and als received the Distinguished Faculty Award from the Virginia Women Attorneys Association foundation.  At Howard, she received the Warren Rosmarin Professor of Law Excellence Award in Teaching and Service, and the Graduate Students' Award for Faculty fo the Year at the law school.  
As a scholar, her publications focus on the use of tort law to address issues in vulnerable communities as well as on using feminist and critical race strategies to teach law.   In addition, she writes on a range of issues related to legal education.  
Education
History
B.A.
Upsala College
1976

Juris Doctor
J.D.
Rutgers University School of Law - Newark
1979

Academics
Torts
This is a first year required course that addresses civil liability involving intentional, negligent and strict liability legal theories.   This is a one semester four credit hour course.
Research
Specialty
Mental Disabilities and Torts;