See all Profiles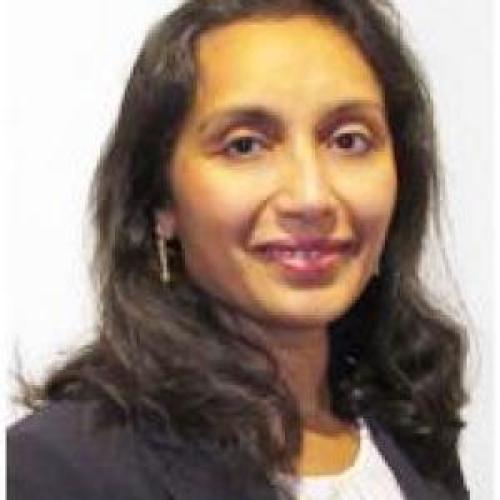 Faculty
Faculty
Nea Maloo
Lecturer
Department/Office
Department of Architecture, CEA
School/College
College of Engineering and Architecture (CEA)
Biography
Mrs. Nea Maloo is a Lecturer of Architecture,  registered  Architect  Washington, DC. She holds a B. Arch in Architecture from Anna University, a M.Arch. in Architecture and Planning from the Anna University, India. She is passionate about environmental design and technical education and is licensed in DC, MD and VA. She has combined these core values in her architectural practice and the academic community. Her teaching pedagogy is to integrate technical integration in design. Her technical expertise and background in sustainability design brings a unique perspective to design weaving architecture and education to the built environment.Nea is an educator currently teaching Design Studio, Structures, Environmental Systems and Professional Practice classes at Howard University. She also believes that architecture is contextual and encourages her students to travel to gain experience, initiating a travel led education to South Asia.Her research is Architectural resilience, Biomimicry ,strucutres, building science, climate , sustainability for all, equity in health and biophillia in Architecure. She is published several papers and spoken in both local and national seminars.Nea is active in the architectural and academic communities publishing and presenting several educations and outreach-based initiatives. She has served in Board of National Organisation Of Minority Architects as HBCU Liasion and as Higer Educator Advisor group in American Institute of Architects She has also served on various panels to share her perspectives on topic related to environmental design and is appointed as the board member of Buiding Technology Educators society and INNational council of Architecural Board. She also serves in Healthy building institure research roundtable, NIH and as Home free champions in Helathy building network.Nea Maloo is the Founder and Principal Architect of Showcase Architects an award-winning practice focused on environmental architecture, community planning and urban design. The firm's design philosophy explores modern architecture through a spatial, material and contextual approach combining contemporary techniques with sustainable systems.
Education
Architecture and Environmental urban planning
M.arch
Anna Univeristy, India


Expertise
Practicing Licensed Architect, Inspector , Educator and Reseracher
Building Science and Technology, Biophillia, Ecology and Architecuture, Sustainability and design, Equity, Environment and Design , Women in Arhcitecture and Professional Practice
Academics
Building Science core courses - Structures, Environmnetal systems .
The core strength of Building is the structure and its systems. All the courses I teach arweaved with sustainbilty and applications in design .
Ecology and Architecture - Research and Lecturer course
It is the intersection of Ecology with buildings. We explore Biophillia, Urban ecology and Biomimcry.The class is reserch led to see how nature can inform to design healthy buildings and how buildings can be in harmony with nature.
Professional Practice
The core course, which molds the student to the real professional world. The course objective to give the student to be enterprenure and explore ethics . The course also explores the business of Architecuture along with the the law of copywright and professionalism with licensure.
Research
Specialty
Building material, Structures, healthy buildings, carbon neutral, energy and resilience, Biophillia, biomimicry , Women in Architecure, building skin, equity in design
Accomplishments
• Sho-Ping Chin Women's Leadership Summit Grant ,Women in Leadership Grant recipient, Minneapolis, 2019 • Featured Teacher 2 -CETLA (center for Excellence in Teaching, Learning and Assessment), Howard University, 2018 • HU- Teach Finalists, conversion of
Maloo, N. & Dahlia (2019-20) "Strategic methods of Integrating Building science and Design ? " , published at the 108-annual meeting ,ACSA Association of Collegiate Schools of Architecture (A'20), Maloo, N.  & Onyango, J. , University of Notre Dame); "Analysis of impact of Window design detail on energy demand profile of typical hotel" ,peer reviewed and published.2019http://mts.intechopen.com/articles/show/title/isbs-2019-4th-internation…, chapter 54 Maloo, N, " Healing of patients with Nature's positivity and Social distraction " Poster published at HIBR- NIH(National Institute of Health) 2018 
Related Articles
Speaker
Maloo, N. "Open and nature guided, healthy buildings", ,Summer Academy Howard University (A'20),  Maloo, N. "Virtual Ethics", NCARB pro-practice roundtable, Innovative Teaching (A'20), Maloo, N. & Dahlia (2019-20) "Strategic methods of Integrating Building science and Design ? " , published at the 108-annual meeting ,ACSA Association of Collegiate Schools of Architecture (A'20), Maloo, N , Accepted and Presented " Biophilic design for positive health outcomes ", NOMA national conference, 1.5 HSW, speaker, Brooklyn, New Yok Maloo, N.  & Onyango, J. , University of Notre Dame); "Analysis of impact of Window design detail on energy demand profile of typical hotel" presented at the 4th International Sustainable Buildings Symposium (ISBS2019) Dallas/ Texas July 18-20  Maloo, N , Accepted and Presented " Biophilic Architecture- for better outcomes ", Howard Research week 2019, Education and Outreach Maloo, N & Alfonzye Chisholm ( Director, Office of Sustainability, Howard university)  "Sustainability from university to students",  Architecture Exchange East taking place Nov. 7–9, 2018, at the Greater Richmond Convention Center in Richmond, Virginia. Maloo, N & Katherine Williams "Architects roadmap for being developer",  Architecture Exchange East taking place Nov. 7–9, 2018, at the Greater Richmond Convention Center in Richmond, Virginia Maloo, N, " Healing of patients with Nature's positivity and Social distraction " has been accepted for 2018 HIBR Conference. - Health in Buildings for Today and Tomorrow, NIH(National Institute of Health) Making Connections July 17,2018
PUBLISHED ARTICLES
Maloo, N. & Dahlia (2019-20) "Strategic methods of Integrating Building science and Design ? " , published at the 108-annual meeting ,ACSA Association of Collegiate Schools of Architecture (A'20), Maloo, N.  & Onyango, J. , University of Notre Dame); "Analysis of impact of Window design detail on energy demand profile of typical hotel" ,peer reviewed and published.2019http://mts.intechopen.com/articles/show/title/isbs-2019-4th-internation…, chapter 54 Maloo, N, " Healing of patients with Nature's positivity and Social distraction " Poster published at HIBR- NIH(National Institute of Health) 2018