See all Profiles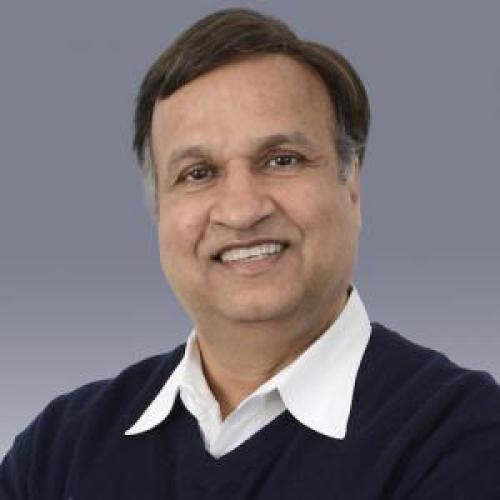 Faculty
Faculty
Narendra Rustagi
Professor
Department/Office
Information Systems & Supply Chain Management
Biography
Dr. Narendra K. Rustagi is director of the Center for Global Business Studies in the School of Business. He is also a tenured professor and has been teaching in the department since 1987. He was a co-principal investigator for a grant in the year 2000 and served as a campus coordinator for implementing the grant to develop and teach four programs online, and served as director of the online MBA in e-commerce. In July 2001, Dr. Rustagi was a member of the team to review programs of the Kogi State University, Nigeria, to propose changes to bring the curriculum to international standards. He also helped University of Mauritius in the development of their now successful online business program. He has worked with several institutions internationally on issues related to the delivery of education including the role of information technology and mentoring in developing quality programs.As director of the Center for Global Business Studies, his goal is to increase the global perspective of students by immersion in international cultures and global business concepts, build alliances with overseas institutions to increase opportunities for students and faculty, develop international executive program and training programs especially for small businesses in the community, and explore grant opportunities and funding opportunities to support the activities of the center.He is executive director of the International Educators Group, www.intledgroup.org, an association dedicated to help close the gap in the quality of higher education, recognizing the role of various factors including information technology and mentoring. IEG also serves as a source for dissemination of ideas and research for improving quality of education and the efficiency of content delivery. He is also editor in chief of the Journal of Innovative Education Strategies and managing editor of the Washington Business Research Journal.Education
Ph.D., Agricultural Finance and Quantitative Analysis, Ohio State University, Columbus, Ohio, 1986
Education
Agricultural Finance, Quantitative Techniques and Theoretical Statistics
Ph.D.
Ohio State University
1986

Master of Applied Statistics
M.A.S.
Ohio State University
1980

Economics
M.A.
University of Delhi
1976

Mathematics
B.Sc. (Hons.)
University of Delhi
1972

Academics
Statistics and Data Analytics
Statistics and Business Analytics is a course that covers the mathematical techniques of analyzing data. An understanding of the processes of analyzing data and forming proper conclusions is critical to every manager in today's information age. Upon completion of this course, the student should be able to perform statistical analysis including graphical analysis for basic decision situations. In addition, the student should be able to follow the analysis of more complex situations when the analysis is performed by a statistician.
Quantitative Business Analysis
Quantitative Business Analysis is a course designed to give the student an introduction to mathematical/ statistical tools and techniques that are used to enhance the decision making process. The skills and knowledge presented will allow the student to analyze a decision situation, understand the relationships between the various factors, and reach a logical conclusion. The course utilizes Excel, a ubiquitous computer tool. This will allow the student to apply the skills acquired in the course without requiring any special software.
Research
Specialty
Pluralism, Globalization, globalization of higher education, international collaborations in higher education, and efficient delivery of higher education