See all Profiles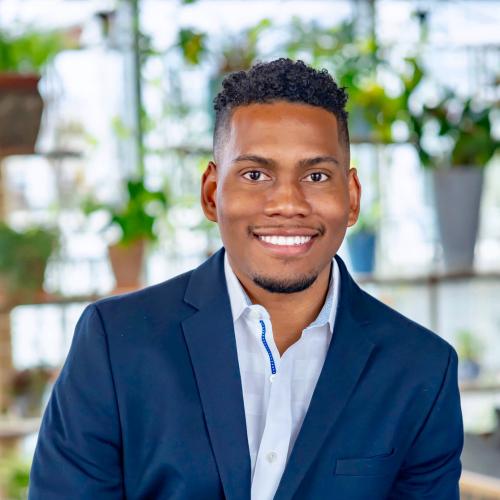 Faculty
Faculty
Michael Roy, Esq.
(He/Him/His)
Adjunct Professor
Department/Office
Strategic, Legal & Management Communication
Biography
Michael was born in Washington, DC and grew up in Los Angeles, California. He attended George School (an international Quaker day and boarding school located 45 minutes northeast of Philadelphia) before heading back to Washington to attend Howard University where he graduated magna cum laude with a Bachelor of Arts degree in Communications and Culture with a concentration in Legal Communications and a minor in Spanish.  While at Howard, he was involved in various on-campus activities and was an active member of the surrounding community. He was the president of the award-winning mock trial team, a contributing writer for The Hilltop, a member of Phi Alpha Delta Law Fraternity, Int., an Americorps Member, a Speech and Spanish Tutor, a volunteer with the Verizon Wireless Mobile Learning Lab, and was inducted into several school-based, national, and international honor societies.  He was fortunate enough to spend the summer before his senior year in Salamanca, Spain studying business at La Universidad de Salamanca while interning at a local law firm.
Immediately following college graduation, he attended William & Mary Law School; where he was a very active member of the community.  As its president, he led the law school's mock trial team to one of its most successful years in recent history while winning several individual awards for his oral advocacy; including, Best Oral Advocate in the mid-Atlantic region. In addition, he was the president of the Black Law Student Association which won best chapter in the mid-Atlantic region under his leadership and was also recognized by the law school as one of the most active and outstanding groups.  He was also the president of the law school's Phi Alpha Delta chapter and an active member of student legal services which provided legal information and resources to other graduate and undergraduate students. He was a member of the Business Law Review and received the Diversity and Equal Opportunity Leadership Award, the Dean's Certificate for Outstanding Service, and was also selected to become a member of the Order of Barristers: a national honorary organization whose purpose is the encouragement of oral advocacy and brief writing skills through effective law school oral advocacy programs.
Upon graduating from law school, he was presented with the opportunity to perform legal work for A-List athletes and entertainers with a DC based consulting group. Outside of his work with the consulting firm, he had the privilege of performing all of the legal work for an independent film that is currently streaming on Netflix. He performed pro bono services for a DC-based entrepreneur in creating and registering his LLC and drafting/reviewing the paperwork associated with his food truck business. He also volunteered with the Howard University mock trial team as an assistant coach. After 2 years in DC, he moved to New York City in pursuit of a more traditional role at a law firm in Manhattan. During his first year in NYC, he was introduced to some educators who invited him to visit their elementary schools in Brooklyn and the Bronx to speak with their students about his career path and assist them in lessons involving trial advocacy.
Currently, alongside his role as Adjunct Professor, he is the General Counsel of a global live/virtual event production and branding company headquartered in NYC. He is licensed to practice law in California, the District of Columbia, and New York. He continues to volunteer with the Howard University mock trial team as an assistant coach and continues to serve his community alongside his fraternity brothers of Phi Beta Sigma Fraternity, Inc.
Education
High School Diploma
George School


BA
Howard University


JD
William & Mary Law School