See all Profiles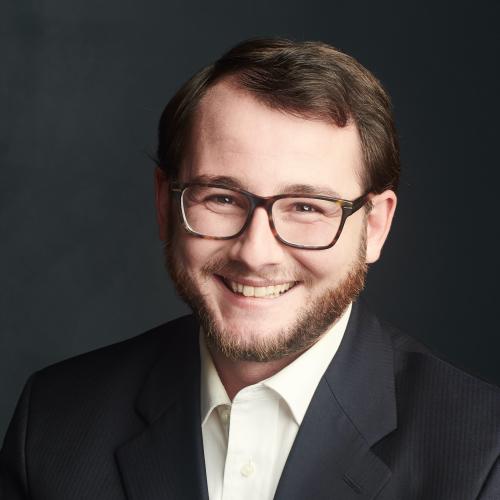 Faculty
Faculty
Michael Fili
Lecturer, Composition & Music Theory
Biography
Michael Fili is a Washington, DC based musician whose work supports the promotion and live performance of contemporary classical music. An award-winning composer, Michael's music has been recognized by organizations including Chanticleer, Chorosynthesis, the International Federation for Choral Music, and Westminster Choir College. Highlights of recent seasons include performances of his work in Hawaii, Maine, Maryland, New Jersey, New York, Pennsylvania, Virginia, Washington DC, Washington State, and the United Kingdom. 
Michael is co-founder and Artistic Director of StageFree, a chamber music collective that supports the work of composers and performers with ties to the DC region. In its first few seasons, StageFree has programmed the work of over a dozen DC area composers in concerts that provide opportunities for audiences, composers, and performers to engage with local new music. Michael also served as the 2018-2019 Artistic Director of TEMPO, the University of Maryland's new music ensemble. Under Michael's direction, the seven-concert season included twelve premieres, performances of work by major living composers, a concert of music by Maryland composers, and a portrait concert premiering two of Michael Post's visual/aural Color Music Pieces.
An active professional chorister, Michael has performed with many of the world's prominent ensembles, including the Baltimore Symphony Orchestra, Bavarian Radio Symphony Orchestra, Berlin State Opera Orchestra, National Symphony Orchestra, New York Philharmonic, Orchestra of St. Luke's, Philadelphia Orchestra, Phillip Glass Ensemble, Pittsburgh Symphony Orchestra, and the San Francisco Symphony under conductors including Teddy Abrams, John Adams, Marin Alsop, Pierre Boulez, Andrew Davis, Christoph Eschenbach, Ton Koopman, Kurt Masur, Roger Norrington, Gianandrea Noseda, Jeannette Sorrell, Michael Tilson Thomas, Helmuth Rilling, and Donald Runnicles. Michael is a staff singer for The Washington Chorus and the Choirs of St. Paul's, K Street, and he regularly sings throughout the DC region.
Michael holds degrees from Carnegie Mellon University, the University of Maryland, and Westminster Choir College, where his primary teachers included Leonardo Balada, Joel Phillips, and Mark Wilson, composition; Martha Randall and Charles Walker, voice; and Robert Page, conducting. Michael is a member of the music faculty at Howard University where he teaches courses in music theory and composition. Michael was previously on the music theory faculty of Shenandoah Conservatory and occasionally teaches advanced courses at the University of Maryland and the Catholic University of America. He maintains a private studio teaching composition and music theory in Washington, DC.
Academics
Counterpoint
A study of the compositional techniques of the 18th century, melody writing, diminution, imitation, and an introduction to fugue.
Orchestration
 Instrumentation and scoring for large and small ensembles.
Advanced Harmony II
Study of chromatic harmony and melody through harmonization, creative writing, and analysis, along with an introduction to twentieth-century techniques.
Advanced Ear Training and Sight Singing II
A continuation of Advanced Ear Training and Sight Singing I. Advanced music reading, emphasizing contemporary literature, and melodic-rhythmic-harmonic dictation.
Advanced Ear Training and Sight Singing I
Advanced music reading, emphasizing contemporary literature, and melodic-rhythmic-harmonic dictation.
Elementary Ear Training and Sight Singing II
Development of music reading skills, with emphasis on melodic, rhythmic, and harmonic dictation, and music literature.