See all Profiles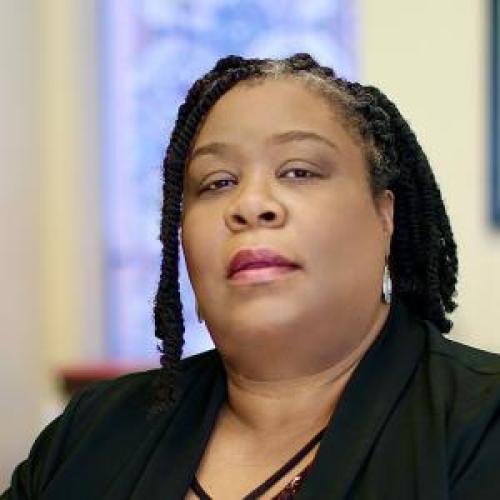 Faculty
Faculty
Melanie Carter
Associate Provost & Director of the Center for HBCU Research, Leadership, and Policy
Additional Positions
Associate Professor

Educational Leadership & Policy Studies
Biography
Dr. Melanie Carter is Associate Provost & Director of the Center for HBCU Research, Leadership, and Policy and Associate Professor in the Department of Educational Leadership and Policy Studies at Howard University. The HBCU Center was established in 2021 and serves as a generator and repository of empirical research that examines issues of significance to HBCUs through collaboration, advocacy, and  a shared commitment to their 22nd century success.
Prior to her current role, Dr. Carter served as the inaugural Associate Provost of Undergraduate Studies from 2014-2021.  In this role, her focus was establishing a unit, the Office of Undergraduate Studies, that would focus on implementing structures and strategies that support  undergraduate retention, degree completion, and overall student success throughout the institution.  From 2007-2012, Dr. Carter served as a Senior Associate Dean for Academic Programs and Student Affairs in the Howard University School of Education including one year as Acting Dean (2010-2011). A tenured faculty member, Dr. Carter teaches doctoral courses in the Higher Education Leadership and Policy Studies (HELPS) program, specifically the History of Higher Education and Black Women in Higher Education Leadership.  Dr. Carter's research focuses on the history of higher education institutions, specifically HBCUs and pre-desegregation Black professional organizations, the intersection of race, culture, class, and gender in higher education policy and leadership, the relationship between social justice equity and postsecondary access, and identifying impactful student success and retention strategies at HBCUs and at MSIs (Minority-serving Institutions). In the summer of 2019, she served as a Fulbright Specialist at the University of the Free State in Bloemfontein, South Africa where she provided guidance on empirically-based student success practices. 
Dr. Carter is the recipient of several other fellowship/research awards, including a Spencer Fellowship to serve as a scholar-in-residence at Emory University ,a Faculty Resource Network award to serve as a  scholar-in-residence at New York University (NYU), and was a recipient of the UNCF's Henry C. McBay Research Fellowship Award.  Her publications have appeared in Educational Researcher, the International Journal of Qualitative Studies in Education, and the National Association of Secondary School Principals Bulletin.
Dr. Carter earned a B.A. in English Literature and Language at Ohio University, a M.A. in English Education at Atlanta University, and a Ph.D. in Educational Policy and Leadership from The Ohio State University. She also completed the HERS in Higher Education Leadership Program at Bryn Mawr College.