See all Profiles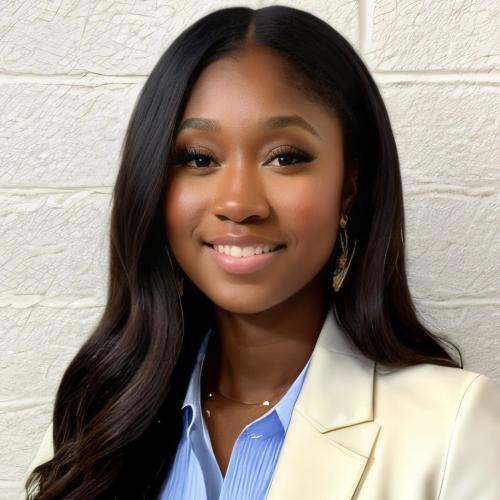 Staff
Staff
Lovelace Boafo
Black Press Archives Digitization Assistant Project Manager
Department/Office
Moorland Spingarn Research Center
Biography
Hello!! I'm Lovelace Boafo, a dedicated and accomplished professional with a focus on project management. I am originally from Philadelphia, and in 2020, I proudly graduated from the University at Albany in Albany, NY.
Discovering my passion for project management after graduation, I have since gained three years of valuable experience in this exciting field. Prior to my current venture in the DMV, I served as a Program Coordinator at General Electric (GE), where I honed my skills in coordinating projects and fostering collaboration among talented teams.
Beyond my professional endeavors, I believe in living life to the fullest. During my free time, I love to explore new places, cherish moments with my loved ones, and indulge in my love for travel. Staying active is essential to me, and you'll often find me hitting the gym, keeping both my body and mind in top shape. 
My academic background has provided me with a strong foundation, and my practical experience has given me the tools to effectively manage projects and overcome challenges. I thrive on continuous learning and growth, always eager to take on fresh opportunities and contribute to the success of any endeavor.