See all Profiles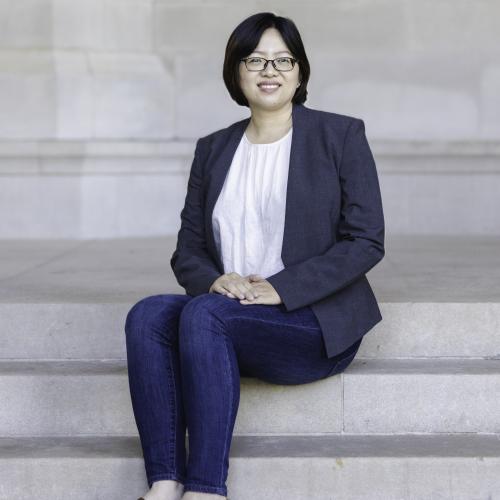 Faculty
Faculty
Rebecca Hsu, Ph.D.
Assistant Professor
School/College
College of Arts & Sciences
Biography
Dr. Rebecca Hsu is an Assistant Professor in the Department of Economics at Howard University, Washington, D.C. She has a Ph.D. in Economics from the University of Washington, Seattle. Her research concentrates on household economics, public policy, intimate partner violence, and the economics of crime. She is currently working on projects on the CARES Act and domestic violence. She has published her research in journals such as the Journal of Economic Literature, Economic Inquiry, Review of Economics of the Household, Feminist Economics, Journal of Family and Economic Issues, and Journal of Economic Studies among others.  
See her personal website for more information.
Education
Economics
Ph.D.
University of Washington, Seattle


Expertise
labor economics, household economics, public policy, and economics of crime.
Academics
Intermediate Microeconomics
Economics 170 is a rigorous but nonmathematical development of the fundamental concepts in microeconomics and is therefore broadly accessible to economics and non-economics majors alike. The focus in the course is entirely on economics. Our goal here is twofold: First, to continue to develop a way of thinking that underlies all economic analysis – a way of thinking that is independent of math skills and broadly applicable to many facets of life in business, politics as well as personal decision making. Second, we are building a foundation for those of you who choose to go on in economics to better integrate economics with the more technical tools that you will be introduced to.
Labor Economics I
The objective of this course is (1) to learn traditional topics in labor economics, (2) to develop ability to critically read research papers and (3) to efficiently present your ideas, and (4) to encourage the development of independent research interests.
Statistics