See all Profiles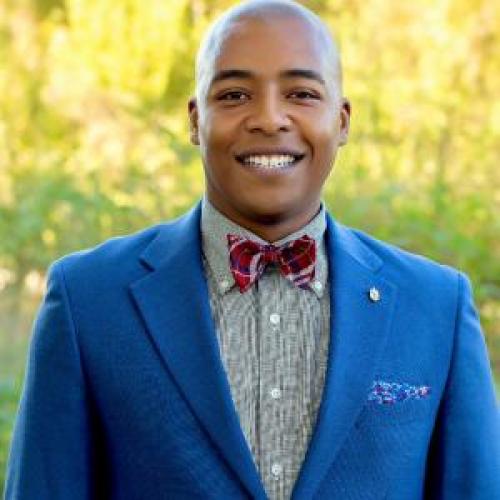 Faculty
Faculty
Kyrone J. Davis
(HE/HIM/HIS)
Assistant Professor and Department Chair
School/College
College of Nursing and Allied Health Sciences
Biography
 Kyrone J. Davis, Ed.D., M.H.S.A. is a scholar-practitioner with an extensive background in a variety of healthcare and educational settings. His work with the District of Columbia Department of Mental Health included teaching the core curriculum for the Nonviolent Crisis Intervention Program, evidenced-based recommendations for nursing practice, continuing education and training management, and membership on the Dual-Diagnosis Treatment Team. As a consultant with the United States Department of Agriculture APHIS Modernization Project, he provided evidence-based recommendations for 21st Century healthcare leadership and management best practices.As a member of the U.S. Armed Forces, Dr. Davis trained at the Academy of Health Sciences Center for Health Education and Training at Fort Sam Houston, TX. He went on to serve at the Walter Reed Army Medical Center as a Healthcare Specialist and Combat Medic responsible for a wide array of healthcare management services. Until recently, Dr. Davis was a faculty member of George Mason University, Webster University, and Florida Institute of Technology where he was awarded the Outstanding Faculty Feature for teaching excellence and service to the Nathan M. Bisk College of Business Department of Extended Studies National Capital Region. Dr. Davis is affiliated with an array of academic and professional organizations and was recently appointed to the Board of Trustees for Leonard Hall Junior Naval Academy.Dr. Davis earned his Ed.D. in Human and Organizational Learning-Executive Leadership Focus from The George Washington University (2014). He earned his M.H.S.A. in Health Services Administration (2009) and B.S. in Computer Information Systems (2007) from Strayer University. He resides in the Washington, DC Metropolitan Area with his wife and three sons. 
Education
Human and Organizational Learning - Executive Leadership Focus
Ed.D.
The George Washington University
2014

Health Services Administration
M.H.S.A.
Strayer University
2009

Computer Information Systems
B.S.
Strayer University
2007

Academics
Health Economics
This course is designed to build an understanding of the healthcare delivery system from an applied economics perspective.  The application of these skills will be drawn from examples that illustrate the production of and demand for health. The economic analysis of healthcare delivery is based on microeconomic theory: elasticity of demand, price sensitivity, and other basic economic concepts that will be covered in this course. As health insurance models develop, greater emphasis is being placed on individual choice and responsibility as determinants of healthcare utilization. This trend has resulted in greater emphasis on the use of economic theory to both plan and evaluate the healthcare setting. Insurance is a major economic lever of these trends. How insurance firms are molding consumer choice and responsibility for economic advantage will become critical to the future of healthcare in the U.S. Economic analysis is therefore pivotal to any understanding of how the healthcare system operates from both an empirical and normative aspect.
Health Operations Research
This course is designed to introduce students to health research methods and its application to management or policy issues in hospitals, health systems, public health, or other health service venues. Special focus is placed on the social and equity determinants of health that affect populations, especially racial and ethnic minority groups. Students are introduced to the health research process, which includes identifying study questions, selecting a study approach, designing the study, collecting data, analyzing data, and the reporting of findings.