See all Profiles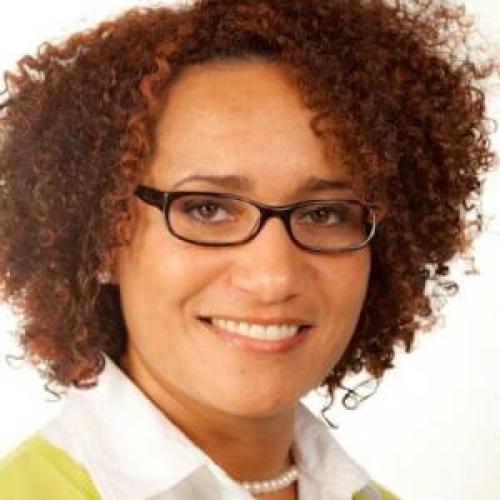 Faculty
Faculty
Keesha M Middlemass
Associate Professor
School/College
College of Arts & Sciences
Biography
Keesha M. Middlemass, PhD., is an Associate Professor in the Department of Political Science at Howard University. Dr. Middlemass teaches graduate and undergraduate courses in public policy and American Politics, studies the intersection of race, public policy, and marginalized populations, and uses mixed methods, such as ethnography, interviews, focus groups, and archival research to support her research agenda. Dr. Middlemass focuses specifically on questions about the politics of punishment, racial justice, and the lived experiences of formerly incarcerated adults. Her award-winning book, Convicted & Condemned: The Politics and Policies of Prisoner Reentry (NYU Press, 2017), is an interdisciplinary and multi-layered examination of prisoner reentry. The in-depth analysis demonstrates that public policies create perverted incentives for men and women convicted of a felony and who are attempting to reenter society. Currently, Dr. Middlemass is studying food insecurity in the returning prison population and is the lead Principal Investigator of a Knight Foundation funded research initiative. This interdisciplinary project explores the intersection of race and misinformation on social media.Dr. Middlemass' peer-reviewed work has been published in The Prison Journal, Punishment & Society, Public Health Nutrition, International Journal of Eating Disorders, Aggressive Behavior, Criminal Justice & Behavior, and she has published several chapters in numerous books. Dr. Middlemass is a member of the Racial Democracy, Crime and Justice Network (RDCJN), a former Andrew Mellon Post-Doctoral Fellow on Race, Crime and Justice at the Vera Institute of Justice in New York City, a former American Political Science Association Congressional Fellow, and is currently a Brookings Fellow.Dr. Middlemass holds a M.A. (American Politics) and Ph.D. (Public Policy, American Politics & Public Administration) from The School of Public & International Affairs at the University of Georgia.
Education
Public Policy, American Politics & Public Administration
Ph.D.
University of Georgia
2004

American Politics
M.A.
University of Georgia
1998

Research
Specialty
Middlemass conducts research on the intersection of race, institutions, and public policy. She utilizes mixed methods (e.g., ethnography, interviews, participant observation).
Accomplishments
Winner of the 2018 W.E.B. DuBois Distinguished Book Award, National Conference of Black Political Scientists (NCOBPS)
Book: Convicted & Condemned: The Politics and Policies of Prisoner Reentry (New York University Press, 2017)