See all Profiles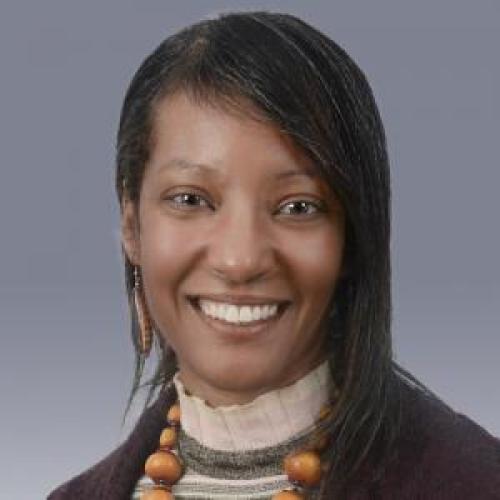 Staff
Staff
Kanika Jones
(she/her/hers)
Assistant Dean of Student Affairs
Department/Office
Office of the Dean, School of Business
Additional Positions
Adjunct Professor of Management

Management

Assistant Dean

Student Affairs
Biography
Dr. Kanika Jones is the Assistant Dean of Student Affairs and Director of the Executive Leadership Honors Program at the Howard University School of Business, Washington, DC. She is also the Special Assistant for Interfaith Programming in the Office of the Dean of the Chapel. She oversees student services in the School of Business, including the 21CAP personal and professional development program for incoming students, study exchange programs, scholarships, recruitment and admissions, wellness initiatives, and the Honors program. Dr. Jones is a member of the faculty of the Management Department, leading two courses including one course she developed for undergraduate students: Leadership, Power & Spirituality in Management. This course explores dimensions of leadership and personal belief alongside organizational culture, diversity management, and company identity. She is the former Associate Dean of the Andrew Rankin Memorial Chapel at Howard University and continues to coordinate campus interfaith education and programming. Dr. Jones has a Bachelor of Business Administration and Master of Divinity from Howard University, a Master of Business Administration from Georgetown University and she has completed post-graduate studies in Organizational Behavior at The George Washington University and in Old Testament Literature at the Baltimore Hebrew University.  Dr. Jones earned a Ph.D. in Spirituality at the Catholic University of America. 
A native of New Orleans, Louisiana, Dr. Jones has provided independent consulting services to universities and non-profits throughout the nation, securing over $40 million for faith-based and community programs.  She has conducted leadership and spirituality workshops and retreats for businesses and community organizations. Dr. Jones is the former Director of Youth Leadership Development for the Children's Defense Fund national office through which she launched service and advocacy initiatives on university campuses across the country.  Dr. Jones has also led youth conferences annually attracting over 1,000 youth from across the nation, cross-country college tours, grief initiatives for children and youth and entrepreneurship initiatives through her work in the AME Church.   
Dr. Jones' efforts have been recognized through her acceptance into the Cambridge Professional Listing of Non-Profit Professionals and Leadership Greater Washington class of 2008. For 10 years, she was a Board Member for the Association for Chaplaincy & Spiritual Life in Higher Education (formerly National Association of College and University Chaplains), she is currently on the board of the Micro-Enterprise Council of Maryland and is the Director for Community Builders Ltd. Dr. Jones is a proud member of Zeta Phi Beta Sorority, Inc. and the NAACP.