See all Profiles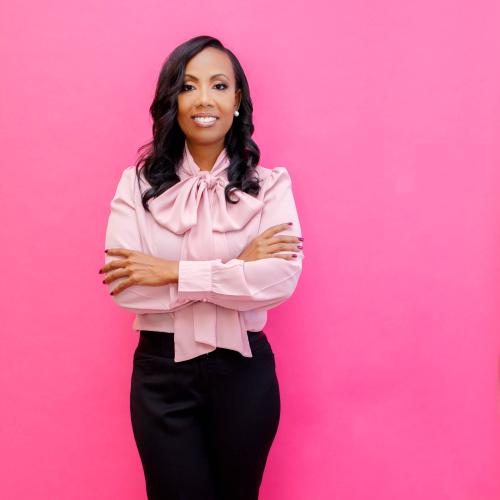 Faculty
Faculty
Joyvina Evans, PhD MSPH MSA
(She/Her/Hers)
Assistant Professor
School/College
College of Nursing and Allied Health Sciences
Biography
Dr. Joyvina Evans earned a PhD in Public Health with a specialization in Community Health Promotion and Education, Masters in Public Health, Masters in Administration, and Bachelors of Business in Management. She successfully completed the Strategies for Higher Education Teaching and Learning certificate and Women in Education Leadership program at Harvard University's Graduate School of Education.
Born in Norfolk, Virginia and raised in Flint, Michigan, Dr. Evans has over a decade of clinical, academic, and administrative research experience.  Dr. Evans was the Project Lead and Research Manager in Cardiovascular Research at University of Michigan-Ann Arbor, where she was responsible for all phases of development and recruitment for an Aortic biobank that housed blood and tissue of patients having open-aortic surgeries.  She had direct oversight of the workflow, budget, purchasing, as well as hiring, training, and supervision of fifteen research assistants. 
After working in research, Dr. Evans transitioned into higher education.  She has worked as a subject matter expert on course developments, professor, and in leadership positions within undergraduate/graduate healthcare administration and public health programs.  She holds an extensive background in online education and has experience building curriculum for new graduate programs and creating accelerated Bachelors to Masters mapping.
Dr. Evans is a proud member of Alpha Kappa Alpha Sorority, Incorporated, American Public Health Association, and Association of University Programs in Healthcare Administration.
Expertise
Health Disparities
Health Literacy
Women's Health
Mental Health and Burnout
Academics
HLMN 305-Health Finance
HLMN 404-Health Policy
HLMN 414-Health Marketing
HLMN 201: Community Health
HLMN 306: Epidemiology
HLMN 402: Health Management Internship
Accomplishments
CHER Summer Institute Fellow
The Center for Health Equity Research (CHER) Summer Institute Fellow sponsored by California State University-Long Beach is designed to increase the number of early career faculty members who are better prepared to become NIH principal investigators in the field of community-engaged biomedical research with basic, clinical, or behavioral outcomes to eliminate health disparities among racial/ethnic minority populations; and to increase the quantity and quality of health equity research targeting vulnerable ethnic minority populations developed by CHER Institute participants.
LEADS Fellow
The Leading Emerging and Diverse Scientists to Success (LEADS) Fellow in Translational Research sponsored by University of Pittsburgh's Institute for Clinical Research Education and Clinical and Translational Science Institute. LEADS provides training in grant writing skills and networking opportunities with the ultimate goal of Scholars successfully submitting a grant to a federal funding agency by the end of their fellowship. LEADS is sponsored by the National Institute of General Medical Sciences (NIH), grant R25 GM116740.