See all Profiles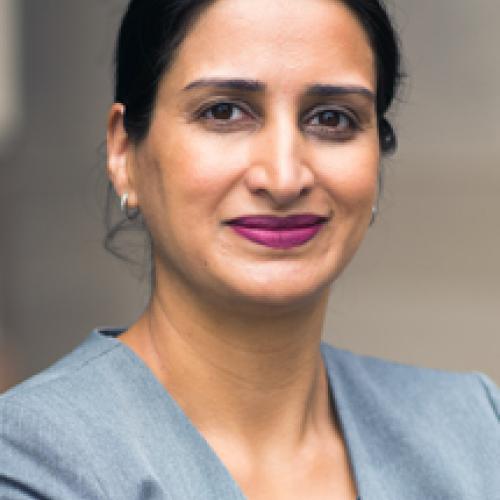 Faculty
Faculty
Jasbir Bawa
Department/Office
Legal Research, Reasoning, and Writing Program, School of Law
Additional Positions
Journals, School of Law

Faculty, Law Department
Biography
Biography
Assistant Professor of Lawyering Skills
Honors B.A in Political Science, McMaster University, Canada
J.D., Howard University School of Law
Jasbir (Jesse) Kaur Bawa hails from Toronto, Canada. She began her legal career as an attorney at Skadden, Arps, Slate, Meagher, & Flom LLP in its securities litigation department working on government investigations. She later moved to Bingham McCutchen, LLP as a Telecommunications, Media and Technology Associate. In 2009, Professor Bawa joined the faculty of Howard University School of Law. While she primarily specializes in teaching legal writing and appellate advocacy within a civil rights lens, Professor Bawa has taught a course in Racial Profiling Across Communities of Color, educating Howard Law students about other communities facing various forms of racial profiling, including Sikhs, Muslims, and Hispanics. She spent three years as part of the Board of Directors for a national civil rights organization, the Sikh American Legal Defense and Education Fund (SALDEF) after initially serving there as a legal volunteer. Professor Bawa is also an author whose writing on contemporary civil rights issues appears in The Daily Beast, Talking Points Memo, Huffington Post and other media outlets. Professor Bawa currently focuses her research on racial and religious profiling and surveillance of people of color.
Publications and Conferences
"Suspicious People: Profiling and Asian Americans and Pacific Islanders" (with Navdeep Singh) 49:61 AAPI Nexus Vol. 14:2 (Fall 2016).
Panelist, "They're Watching Us Pray": Countervailing Violent Extremism (CVE) Programs, National Asian Pacific American Bar Association (NAPABA) Convention, November 4, 2016.
Other Contemporary Civil Rights Writings
Starbucks "#Race Together" Campaign is not the Answer
http://talkingpointsmemo.com/cafe/starbucks-tone-deaf-race-together-campaign
American Can't Breathe (Eric Garner Verdict)
http://www.huffingtonpost.com/jasbir-kaur-bawa/america-cant-breathe_b_6270410.html
Whether It's Against African Americans or Native Americans, Racism in Sports Must Be Stopped
http://www.huffingtonpost.com/jasbir-kaur-bawa/redskins-owner-dan-snyder_b_5523118.html?1403553684
Suspicious Citizens in the Land of Justice and Liberty (Muslim Surveillance)
http://talkingpointsmemo.com/cafe/suspicious-citizens-in-the-land-of-justice-and-liberty
 
My Sexy Sikh American Valentine (The Value of Diversity in Advertising)
http://www.thedailybeast.com/articles/2014/02/14/my-sexy-american-sikh-valentine.html
Reflections on Parenting After Oak Creek and Trayvon Martin
http://www.huffingtonpost.com/jesse-bawa/parenting-sikh-temple-shooting_b_3708632.html
I am Trayvon Martin Too.