See all Profiles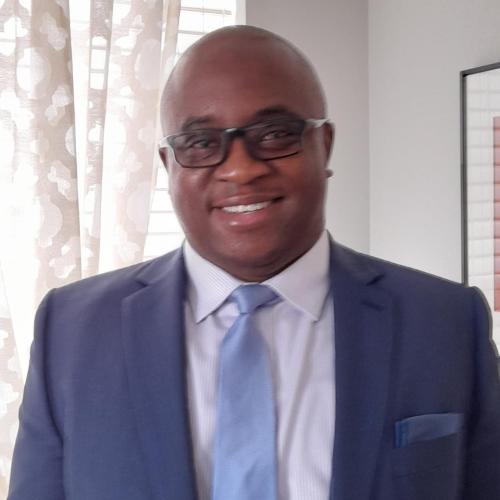 Faculty
Faculty
Ike Uzuegbunam, Ph.D.
(he/him/his)
Associate Professor & PNC Bank Faculty Fellow in Entrepreneurship
Biography
Ikenna Uzuegbunam, Ph.D. is Associate Professor of Management and PNC Bank Fellow in Entrepreneurship at the Howard University School of Business, Washington DC, USA. He previously taught as a tenured professor at Ohio University, where he was the Director of the One-Year MBA program. Over the past two decades, he has developed and taught entrepreneurship courses at various universities such as American University, Loyola University Maryland, University of Kentucky, and Ball State University. Prof. Uzuegbunam is a seasoned educator and has earned teaching honors from the University of Kentucky MBA program, 3E Innovative Entrepreneurship Education Competition, and Rensselaer Polytechnic Institute.
His research focuses broadly on the dynamics of innovation and entrepreneurship in under-resourced environments. His publications have been featured in leading journals such as Journal of Business Venturing, Entrepreneurship Theory & Practice, Strategic Entrepreneurship Journal, Journal of International Business Policy, Entrepreneurship & Regional Development and Small Business Economics. He has received several research honors. Of recent, 2023 Nominee for the Strategic Management Society Annual Conference Responsible Research Paper Prize; 2019 Nominee for the Carolyn B. Dexter All Academy of Management Award for Best International Paper; 2019 Finalist for Academy of Management – International Management Division Best Paper in Corporate Social Responsibility and Sustainability Award.
Prof. Uzuegbunam is a founder of Kuluno Venture Partners LLC, a strategy consulting and venture development startup. He earned a B.Eng. (Hons.) degree in Electronic Engineering from University of Nigeria, Nsukka, a M.Sc. in Technology and Innovation Management from University of Sussex, and a Ph.D. from Rensselaer's Lally School of Management. He was born in Southeastern Nigeria. He and his family live in suburban Maryland. He is an amateur tenor and loves to play the traditional African drums (Igba).