See all Profiles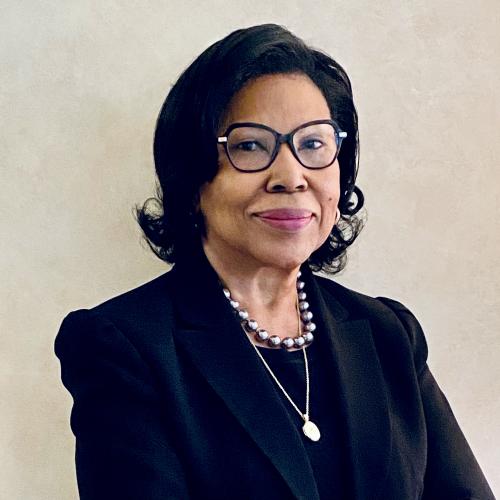 Faculty
Faculty
Gwendolyn H. Everett, Ph.D.
(she/her)
Associate Dean for Faculty Affairs
Additional Positions
Associate Professor

Art Department
Biography
Gwendolyn H. Everett is an art historian, museum educator, curator, and children's book author with over twenty-five years in collegiate teaching, twelve years in academic administration, and twenty years of museum and curatorial professional leadership. She serves as the inaugural Associate Dean for Faculty Affairs in the Chadwick A. Boseman College of Fine Arts and is an Associate Professor of Art History in the Department of Art at Howard University. She previously served as Associate Dean for the Division of Fine Arts in the College of Arts and Sciences, Director of the Howard University Gallery of Art, and Chair of the Department of Art.
Everett holds a Ph.D. is Education from George Mason University, a M.A. in Art History from Howard University, and a B.A. in Studio Art from Spelman College. Her areas of expertise are nineteenth- and twentieth-century American and African American art, museum and cultural studies. Everett is committed to expanding the field of African American art through writing and teaching. She served as a research consultant with the National Museum of African American History and Culture Plan for Action Presidential Commission. Her findings on "African American Art Collections" were documented in The Time Has Come: Report to the President and to the Congress (2003). She lectures nationally on African American art and currently serves on the Board of Directors for Virginians for the Arts. She is a former member of the Board of Directors for Arena Stage, the Arts Council of Fairfax County, and the Virginia Commission for the Arts. Everett has participated in numerous workshops and panels for various educational organizations including the National Endowment for the Humanities, Council for Basic Education, and the National Arts Education Association.