See all Profiles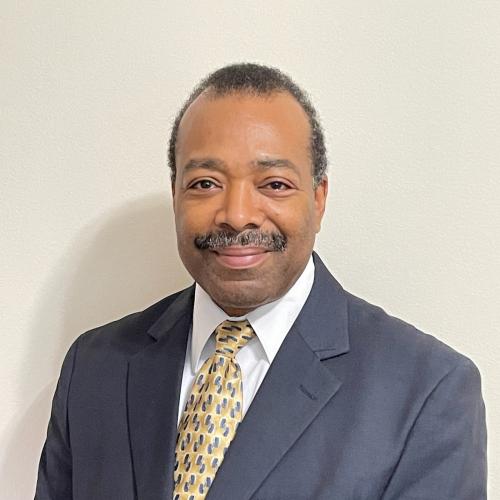 Faculty
Faculty
Frederick L. Ware
Professor of Theology
Department/Office
Theological Studies, Divinity
Biography
Frederick L. Ware, Ph.D., is Professor of Theology at Howard University School of Divinity. He began teaching at the School in 2003. Recent courses that he has taught include Systematic Theology I & II, Philosophy of Religion, Black Theology, Theology of Martin Luther King, Jr., Theology of the Holy Spirit, and Theological Responses to Atrocity. 
Prior to Dr. Ware's appointment to the faculty of the School of Divinity, he served as Assistant Professor of Religion and Philosophy at Stillman College in Tuscaloosa, Alabama. Other schools at which he served as adjunct or visiting faculty are United Lutheran Seminary in Philadelphia, Memphis Theological Seminary, the University of Memphis, and Christian Brothers University in Memphis, Tennessee. 
Dr. Ware is lead editor of the T&T Clark Handbook of African American Theology. He is author of African American Theology: An Introduction and Methodologies of Black Theology. In addition to these monographs, he has published numerous essays in African American Theology and explored the intersections of Pentecostalism with race, culture, healthcare, and the religion-science dialogue. 
Presently, Dr. Ware directs a pilot project in systematic theology to engage climate sciences and climate crisis. This work in science-engaged theology is preceded by two cutting-edge initiatives. From 2014-2017, he directed the Science for Seminaries Project at Howard University School of Divinity, which was one among ten schools selected for participation in Phase I of a grant-funded initiative in curriculum development, designed to improve theological engagement with science in core courses of the Master of Divinity degree program. From 2018-2022, he served as an advisory board member for the Phase II and Seed Grants of the Science for Seminaries Project which included several cohorts that together totaled 44 theological schools. 
Dr. Ware earned his Ph.D. degree in religion, with a concentration in theological studies, from Vanderbilt University. From Vanderbilt University Divinity School, he earned the Master of Divinity degree. He earned his bachelor's and master's degrees in philosophy from Memphis State University (now the University of Memphis). 
Dr. Ware is an ordained minister (Elder) in the Church of God in Christ, presently with membership in the Greater Maryland First Jurisdiction. For many years, he has enjoyed the privilege of affiliation with the Christian Methodist Episcopal Church. Over the course of his ministerial career, he served congregations in Memphis and Lebanon, Tennessee, and participated in the Joint Consultative Group between the World Council of Churches and Pentecostals and is now involved in the exploratory dialogue between scholars representing the U.S. Conference of Catholic Bishops and the Pentecostal and Charismatic Churches of North America. 
Education
Ph.D., M.A.
Religion (Theological Studies)
Vanderbilt University


M.Div.
Ministry & Theology
Vanderbilt University


M.A.
Philosophy
Memphis State University


B.A.
Philosophy
Memphis State University


Expertise
Systematic & Philosophical Theology, Philosophy of Religion, Pentecostal Studies