See all Profiles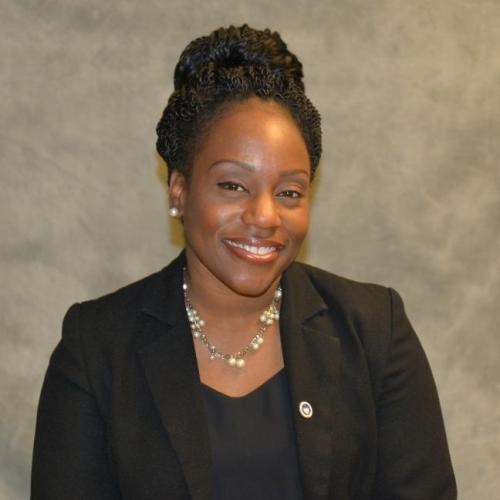 Faculty
Faculty
Finie Richardson, PhD, MPH
(She/her)
Assistant Professor
Department/Office
Community Health and Family Medicine
School/College
College of Medicine
Graduate School
Biography
Finie Hunter-Richardson, PhD, MPH is an Assistant Professor and Director of Research in the Department of Community and Family Medicine at the Howard University College of Medicine.  Dr. Richardson has a broad background in public health and a specialization in health communication.  Her professional background merges more than 15 years of translational and community-engaged research conducted in medically underserved communities. Dr. Richardson's research interest are investigations examining correlates of health literacy, faith, and social determinants of health impacting cancer disparities, particularly colorectal cancer.
She has implemented projects that developed culturally and linguistically appropriate interventions using community-based participatory research (CBPR) to improve health outcomes, particularly chronic disease, substance use disorder, and cancer prevention among low-literacy minority populations.  Most recently, she has contributed to projects that conduct informative interviews and focus groups to explore the role of faith-based institutions/leaders to promote COVID-19 testing, plasma donation, and vaccine trial participation for urban minority populations in the District of Columbia.
For the Georgetown-Howard University Center for Clinical and Translational Science (GHUCCTS), she supports efforts to maintain liaisons with community practice research networks, and subsequently the formation and management of a Patient Advisory Board and Community Advisory Board for the Program. She regularly engages key stakeholders in bidirectional dialogues throughout the research continuum utilizing a bottom-up approach to support the conduct of research that results in salient patient-oriented outcomes of importance to the participants and the communities they represent.
Prior to joining Howard University College of Medicine, she completed a three-year Intramural Research Training Fellowship at the National Institutes of Health Clinical Center. Dr. Richardson holds a doctoral degree in health communication, a master of public health degree, and a bachelor of science degree from Howard University, Washington, DC.  She has published research in peer review journals addressing cancer health disparities, family health history, and inclusivity regarding racial representation in social media.
Education
Doctor of Philosophy in Health Communications
PhD
Howard University
2021

Master of Public Health in Health Disparities
MPH
Howard University
2005

Bachelor of Science; Minor: Chemistry
B.S.
Howard University
2002

Expertise
Health Communication
Myers, T., Richardson, F. & Chung, J.E. (2019). Racial and Ethnic Makeup in Hospital's Social Media and Online Platforms: Visual Representation of Diversity in Images and Videos of Washington, D.C. Hospitals. Journal of Health Communication. 24:5, 482-491.
Population Health
Idowu, K.A., Adenuga, B., Otubu, O., Narasimhan, K., Kamara, F., Hunter-Richardson, F., Larbi, D., Sherif, Z.A., & Adeyinka O. Laiyemo., A.O. (2016). Place of birth, cancer beliefs and being current with colon cancer screening among US adults. Annals of Gastroenterology. 29, 1-5.
Community Engagement
Williams, C., Dodd, S.M., Harris, K., Gonzalez, F., Cramer, C.O., Kanaan, Y.M., & Richardson, F. (2021). Challenge Meets Opportunity: A Community Academic Collaboration Response to COVID 19. HUCM Research Digest. 20-25.
Manswell Butty, J., Richardson, F., Mouton, C.P., Royal, C.D.M., Munroe, K., Green, R.D. (2012). Evaluation findings from genetics and family health history community-based workshops for African Americans. J Community Genet. January; 3(1): 1–12. PMC3266965
Cancer Disparities
Ricks, L.J., Ewing, A., Thompson, N., Harrison, B., Wilson, B., Richardson, F., Carter-Nolan, P., Spencer, C., Laiyemo, A., & Williams, C. (2014). Family history of cancer associated with breast tumor clinicopathological features. Journal of Community Genetics.
Hunter, F., Xie, J., Trimble, C., Bur, M., & Li, K. C. (2006). Rhodamine-RCA in vivo labeling guided laser capture microdissection of cancer functional angiogenic vessels in a murine squamous cell carcinoma mouse model. Molecular cancer, 5, 5. 
Frenkel, V., Deng, C., O'Neill, B. E., Quijano, J., Stone, M. J., Dromi, S., Hunter, F., Xie, J., Quinn, T. P.,Wood, B. J., & Li, K. C. P. (2006). Pulsed-high intensity focused ultrasound (HIFU) exposures for enhanced delivery of therapeutics: Mechanisms and applications. In Therapeutic Ultrasound: 5th International Symposium on Therapeutic Ultrasound (pp. 528-532). (AIP Conference Proceedings; Vol. 829).
Vuu, K., Xie, J., McDonald, M.A., Bernardo, M., Hunter, F., Zhang, Y., Li, K., Bednarski, M. & Guccione, S. (2005). Gadolinium-Rhodamine Nanoparticles for Cell Labeling and Tracking via Magnetic Resonance and Optical Imaging, Bioconjugate Chem., 16 (4), 995-999.
Burnett, C. A., Xie, J., Quijano, J., Shen, Z., Hunter, F., Bur, M., Li, K. C., & Danthi, S. N. (2005). Synthesis, in vitro, and in vivo characterization of an integrin alpha(v) beta (3)-targeted molecular probe for optical imaging of tumor. Bioorganic & medicinal chemistry, 13(11), 3763–3771.
Dittmar, K. M., Xie, J., Hunter, F., Trimble, C., Bur, M., Frenkel, V., & Li, K. C. (2005). Pulsed high-intensity
focused ultrasound enhances systemic administration of naked DNA in squamous cell carcinoma model: Initial experience. Radiology, 235(2), 541–546.
Research
Specialty
Health Communications, Colorectal Cancer Disparities, Health literacy
Funding
American Cancer Society Cancer, Howard University Health Equity Clinician Scientist
Core Title: "Religion and Science: An examination of trusted sources for cancer
information, cancer beliefs, and colon cancer screening among U.S. Adults"
RCMI Investigator Development Core Grant ($50,000.00)
"Addressing Medical Distrust Among African Americans and Adherence to Cancer
Screening Recommendations During COVID-19: A Candid Conversation"
Role: Principal Investigator
Howard University College of Medicine, Bridge and Pilot Funding Award ($20,000.00)
"Trends in Incidence of Colon Cancer in Washington, DC: A Retrospective Institutional
Cohort Study (2000-2021)" Role: Principal Investigator
NIH, Howard University Clinical Research Network for Health Equity
Role: Co-Investigator; Mark Johnson, MD (PI)
National Institutes on Minority Health and Health Disparities, RCMI Supplement
"Comparing engagement modalities for persons high-risk for HIV or with HIV"
Role: Co-Investigator; Mark Johnson, MD (PI)
Howard University Center for Applied Data Science and Analytics, "Addressing Health
Disparities via Development of a Geospatial Analysis Application for Visualization of
Environmental and Social Determinants of Health: District of Columbia Pilot
Study." ($179,984.00) Role: Co-Investigator; Abiodun Otolorin, MD (PI)
Accomplishments
2023 Minority and Minority-serving Institution in Cancer Research Awardees | AACR
I received the 2023 Minority and Minority-Serving Institution in Cancer Research (AACR-MICR) Award to the attend the 16TH AACR Conference on the Science of Cancer Health Disparities October 2023.  Recipients of this award are scientists who are working at the level of Assistant Professor or above who are engaged in meritorious basic, clinical, or translational cancer research. Since its inception in 1997, this award program has been supported by a generous grant provided by the National Cancer Institute's Center to Reduce Cancer Health Disparities.
The Distinguished Service Award, Howard University College of Medicine
I received a plaque and monetary award in recognition of the exemplary and outstanding dedication, dilligence and professionalism exhibited during my years of service to the College of Medicine on Honors and Awards Day on November 12, 2019.