See all Profiles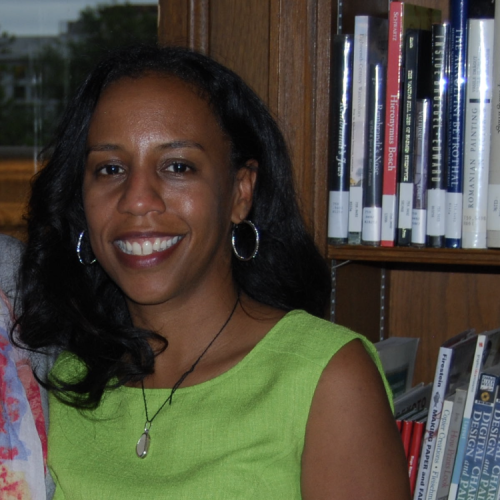 Faculty
Faculty
Ericka Blount
(she/her)
Lecturer
Department/Office
Media, Journalism, Film & Communication
Biography
Ericka Blount is an award-winning journalist, author, screenwriter, producer, and professor. She's currently a full-time lecturer at the Cathy Hughes School of Communications at Howard University. She teaches Fundamentals of Journalism, Truth Be Told, 101 Magazine and Interactive Editing courses. She taught previously at the University of Maryland, Loyola University and Morgan State University.  
She's written for a variety of outlets, including The New York Times, The Wall Street Journal, Vibe, Spin, Sports Illustrated, ESPN, The Magazine, People magazine, Essence magazine, The Washington Post, Wax Poetics, Quartz and The Root. She is the author of Love, Peace, and Soul, a book about the history of the show, Soul Train. She's worked as the Director of Research for the Showtime documentary "Time is Illmatic," about rapper Nas' life and seminal debut album and on the documentary about Tupac (Untitled,") originally directed by Steve McQueen. She's currently a fellow in the 2020 Sundance Institute Episodic Maker's lab and has been recognized with the Sundance Institute Comedy Central Comedy Fellowship. Her music journalism archives are housed at Indiana University . She graduated from the University of Pennsylvania and Columbia University's Graduate School of Journalism. 
Ericka's interview portfolio includes conversations with Cathy Hughes, Andy Rooney, Fidel Castro, RZA, Earth Wind & Fire, Jay-Z, Common, Maxwell, Kenny Gamble, Lenny Kravitz, Quincy Jones, Nas and Damien Marley, among many others. She is the recipient of the Saul Zaentz fellowship with Johns Hopkins University, the Ruby Award, Deadline Club Journalism Award for Columbia University, New Jersey Newspapers award, and an award from the Society of Professional Journalists. 
She's dabbled in "acting" as an extra on The Wire after covering the show for five seasons. She lives in Baltimore, Maryland, and can be reached at ericka.blount@howard.edu or ericka.illafilms@gmail.com.