See all Profiles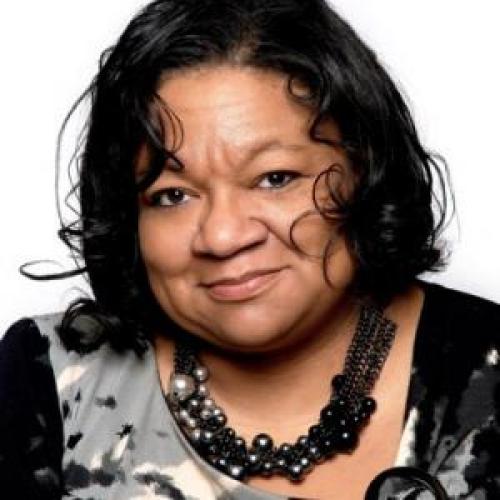 Faculty
Faculty
Elka Marie Stevens, PhD
(She/her/hers)
Associate Professor
Biography
Dr. Elka Marie Stevens is an associate professor of visual culture and studio art in the Department of Art at Howard University, program coordinator of the Fashion Design (BFA/MFA) concentration, and curator of the Fashion, Textiles, and Accessories Collection. She received her PhD from the University of Minnesota.
Elka's scholarly interests lie at the intersections of visual and material culture, globalization, communication, design, and identity. As an interdisciplinary scholar and artist, Elka uses textiles and clothing as a lens of analysis, inspiration, and media for her scholarly pursuits.  Current research projects include examinations of the role of media on design pedagogy, nationalist costume in film, and professorial impression management. Concurrently, she is authoring several digital humanities projects including digitizing a small historic costume collection and creating searchable media databases which focus separately on black political figures and African American designers.
As an engaged artist, Stevens' graphic, fiber, and mixed media pieces explore issues of identity, sustainable practice, and social justice.  Stevens presented her first solo exhibition, 38.8% Visualizing Racial Identity in Search of Selfhood and Others, in April 2022 at Michigan State University as the 2021-2022 Critical Race Studies Artist-in-Residence in the Department of Art, Art History and Design.  Prior to joining MSU, she was commissioned to recreate two garments that accompany a traveling exhibition of the paintings of American abstractionist, Alma Thomas, the first graduate of the Department of Art at Howard University in 1924.  Elka is also a quilter and was commissioned to create four (4) quilts which commemorate faculty participation in the 2016-2019 Howard University Junior Faculty Summer Academies. She incorporates archival methodologies into her practice utilizing archival imagery for her works and as inspiration for her pieces including the Brooks slave ship, historic maps, photography, and other imagery. Her collaborative creative endeavors explore relationships between artists, ideas, media, and technologies.
Elka teaches courses in fashion design, textiles, international trade, black visual culture, cross-cultural design, consumer behavior and entrepreneurship, to which she brings almost three decades of educational, design, retail, media, collections, and related industry experience to the classroom. Dr. Stevens has also worked as a product development specialist in the US and Ghana, an entrepreneurship trainer with the National Urban League in Washington, DC, a micro-enterprise trainer for the Peace Corps in Ghana, a technology trainer in Ghana, and an HCBU Faculty Mentor for Microsoft® in Maryland. Elka has also worked as a creative and marketing consultant for businesses in the US and Ghana. 
In March 2023, Elka became the inaugural Howard University Affiliated Faculty at the American Academy in Rome in Rome Italy. Other international travel to UK, Cuba, South Africa, Japan, France, Belgium, the Netherlands, China, Iceland, and to India, as a 2019-2020 AIIS Fellow, as well as living abroad informs her teaching, research, and studio practice.  As a 2021 Fellow at Brandeis University's Summer Institute for Israel Studies, Elka traveled to Israel and is developing curriculum to teach about Israeli dress and culture.  She also is collaborating with colleagues across institutions to create opportunities for faculty and students to internationalize their curricula.
Stevens is passionate about faculty development. Since 2016, she has served as the Co-Chair for the Howard University Junior Faculty Summer Writing and Creative Works Academy.  In addition to mentoring junior faculty, she often presents on scholarly productivity, goal-setting, overcoming obstacles, and career management.  Related philanthropic activities include establishing an endowment specifically to support faculty presentations at conferences and symposia and being a co-creator of a writing retreat fellowship. She has served on several selection committees for fellowship awards and readily shares opportunities for professional development.
In addition to extensive teaching, creative, research, and entrepreneurial endeavors, Elka, a native of North Carolina, has maintained membership in various service, academic, and professional organizations.