See all Profiles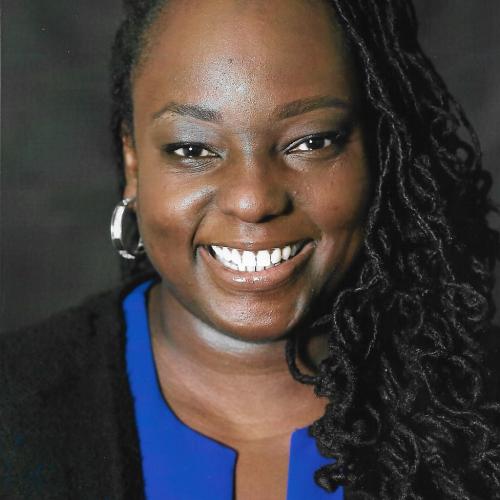 Faculty
Faculty
Denisha Jones, PHD, JD
(she/her/ella)
Adjunct Faculty
Department/Office
Curriculum and Instruction
Biography
Dr. Denisha Jones is the Executive Director of Defending the Early Years. She is a former kindergarten teacher and preschool director who spent the past 19 years in teacher education.  Denisha is an education justice advocate and activist working with various grassroots organizations to dismantle the neoliberal assault on public education. She is a part-time faculty member in the Art of Teaching program at Sarah Lawrence College and the School of Education at Howard University. Since 2017, she served on the steering committee for the national Black Lives Matter at School Week of Action. Her first co-edited book, Black Lives Matter at School: An Uprising for Educational Justice, was published in December 2020 by Haymarket Books. 
​ 
Education
PHD
Curriculum and Instruction
Indiana University
2013

Juris Doctorate

University of the District of Colombia
2018

Related Articles
Black Lives Matter at School: Using the 13 Guiding Principles as Critical Race Pedagogies for Black Citizenship Education
Traditional notions of civic education often introduce privilege and reproduce Eurocentric notions of citizenship. Proponents of cultural citizenship champion Black cultural knowledge, and critical race pedagogies to help marginalized individuals, including students of color, actualize their agentic selves. This manuscript presents three vignettes to demonstrate how teachers implemented the Black Lives Matter at School's 13 Guiding Principles to develop Black cultural citizenship with students. Three salient aspects emerged: (1) the need for students to be active contributors in the current movement for Black liberation; (2) a call to support students unlearning and relearning Black history; and (3) instruction that provides opportunities for students to recognize and challenge systems of oppression.
Teacher-Advocates Respond to ESSA: "Support the Good Parts—Resist the Bad Parts"
Although researchers consider them powerful, teacher policy advocates are among the least studied stakeholders in U.S. public education reform today. Although plenty of attention has been given to the impact of policy on teachers' work, little research explores how teachers interpret or interact with policy. Drawing on the work of Spillane, Reiser, and Reimer (2002) on teachers' policy implementation and Coburn's (2001) work on teachers' collective sense-making of policy, this qualitative study examines the different ways in which five teachers interpreted, translated, and enacted a response to ESSA. The findings describe how contextual factors influence teachers' relationship with education policy: (a) structural supports for grassroots involvement via social networks are instrumental in mobilizing teachers, and (b) unless a more bottom-up approach is taken that enables teacher agency, sense-making, and advocacy, top-down school policies will continue to hold limited promise. The paper concludes with implications for understanding how teachers are indeed policy advocates.