See all Profiles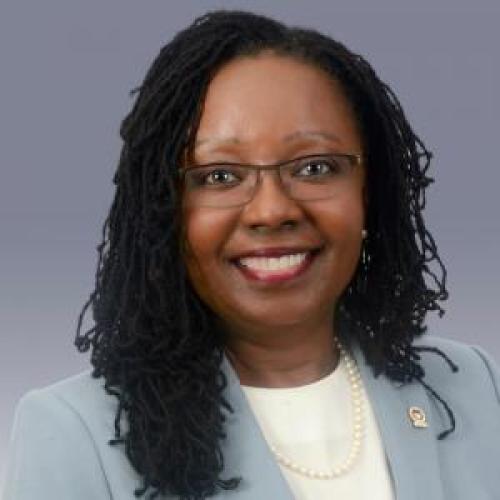 Faculty
Faculty
Denise W. Streeter
(She/Her/Hers)
Assistant Professor
Department/Office
Finance & International Business
Biography
Dr. Denise W. Streeter joined the Department of Finance & International Business in 2015 after serving on the faculty at The Pennsylvania State University's York and World Campuses and as Chief Financial Officer (CFO) at National 4-H Council. She has taught accounting and finance courses to students of all ages, in various formats, at both the undergraduate and graduate levels, and on three continents. She has received a number of awards and distinctions including Certified Public Accountant (CPA) in 1986 and is completing the series of exams for the Chartered Financial Analyst (CFA) designation. Dr. Streeter also was recognized as an Alumni Exemplar of the Howard University School of Business (2015), Outstanding Woman of 4-H (2007), and is listed in Who's Who among Black Americans (1991) for her research on the First 100 Black CPAs. She and her husband, Chris, are now in the role of "coach" to their three young adults, one daughter-in-law, and one grandchild.Areas of expertise
Financial Markets and Institutions
Education
Ph.D.; Finance; Old Dominion University; Norfolk, Virginia; 2013
MA; Economics; Old Dominion University; Norfolk, Virginia; 2012
MS; Finance; The Johns Hopkins University; Baltimore, Maryland; 2005
BBA; Accounting (magna cum laude); Howard University; Washington, DC; 1984
Courses Taught
Principles of Investments
Financial Management (MBA)
Investment Analysis and Portfolio Management (MBA)
Selected Research
A Study of the Lead-Lag Relationship between Price Change and Trading Volume in the Futures Markets using High-Frequency Data (2015). International Journal of Bonds and Derivatives, 1(4), 284-301, with Benton, J., Dondeti, R., and Najand, M.
Overcoming Barriers: Early African-American Certified Public Accountants (Chapter 12) (2012) In R. K. Fleischman, W. N. Funnell, & S. Walker (Eds.), Critical Histories of Accounting: Sinister Inscriptions in the Modern Era. United Kingdom: Routledge, Taylor & Francis Group, with Hammond T. A.
The History of Black Accountancy: The First 100 Black CPAs (1990), Washington, DC: National Association of Black Accountants.
The Relationship of Central Bank Foreign Currency Reserves, Stock Market Capitalization, & GDP, with Etta-Nkwelle, M. (Working paper)
The Response of Commercial Banks to Credit Stimuli (Working paper)
The Deterministic Characteristics of Borrowers versus Requesters of Commercial Loans (Working paper)