See all Profiles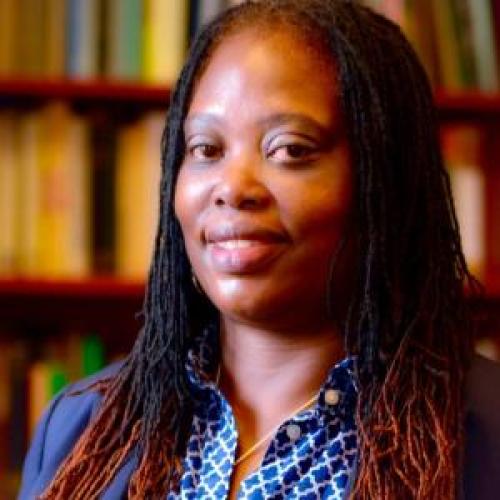 Faculty
Faculty
Debra D Roberts, Ph.D.
School/College
College of Arts & Sciences
Additional Positions
Professor and Department Chair

Psychology
Biography
Dr. Debra D. Roberts is Founding Director of the Cultural Socialization Lab (CSL) housed in Howard University's Department of Psychology, where she is Professor and Chair. She received her B.Sc. in Psychology/Neuroscience from University of Toronto, M.Sc. in Community Psychology from Florida A&M University, and Ph.D. in Developmental Psychology from Temple University.
Dr. Roberts' primary area of research involves examining various aspects of culture and ethnicity as they impact the relationship between psychosocially toxic environments, otherwise known as PTEs (poverty, violence, discrimination, trauma, etc.) and psychosocial well-being among children and adolescents.  She has worked with diverse populations and has unique research experience with programs that target marginalized, vulnerable children and adolescents of color.  As someone of Caribbean descent who was raised in Canada, she is particularly excited about the prospect of working with youth of African descent throughout the Diaspora.  Her passion for research extends to the classroom, where both undergraduate and graduate courses motivate her to bring creative, innovative learning-focused instructional approaches to teaching.
Education
Developmental Psychology
Ph.D.
Temple University
1997

Community Psychology.
M.Sc.
Florida A&M University
1990

Psychology/Neuroscience
B.Sc.
University of Toronto
1987

Research
Specialty
Cultural/Ethnic Identity and the normative development of diasporic African children within various contexts.
Related Articles
Mance, G.A, Grant, K., Roberts, D.D., Carter, J. Turke, C., Adam, E & Thrope, R.J. (In press). Environmental stress and socioeconomic status: Does parent and adolescent stress influence executive functioning in urban youth? Journal of Prevention and Int
Roberts, D. D. & Peak, C. (2017). Instructor Resource Manual to accompany Pomerantz, My Psychology. New York: MacMillan.
Barker, O. & Roberts, D.D. (2016). Parental involvement as a moderator to the relationship between exposure to violence and academic outcomes among youth of African descent. The Journal of Negro Education, 84(3), 416–427. http://doi.org/10.7709/jnegroeduc
Lanier, Y., Sommers, M.S., Fletcher, J., Sutton, M.Y. & Roberts, D.D., & (2016). Examining racial discrimination frequency, racial discrimination stress, and psychological well-being among Black early adolescents. Journal of Black Psychology. 00957984
Hill, L.K., Roberts, D.D. & *Hill, K.A. (2015). Ethos Matters: Identity, Spirituality, Meaning and Purpose among African-American Youth. In J. Sullivan & W. Cross (Eds.). Meaning making, internalized racism and African American identity. New York, NY: S
Roberts, D. and Taylor, R.D. (2012). Racial/ethnic identity as a buffer to discrimination among low income African American adolescents: An examination of academic performance. In J. Sullivan & A. Esmail (Eds.), African American Racial Identity: An Int
Hill, K. A. and Roberts, D. D. (2014). Social Skills Matter: Parent-Adolescent Communication Promoting Academic Success within Black American Families. Proceedings of the first Biennial International Conference on Urban Education, Montego Bay, Jamaica.